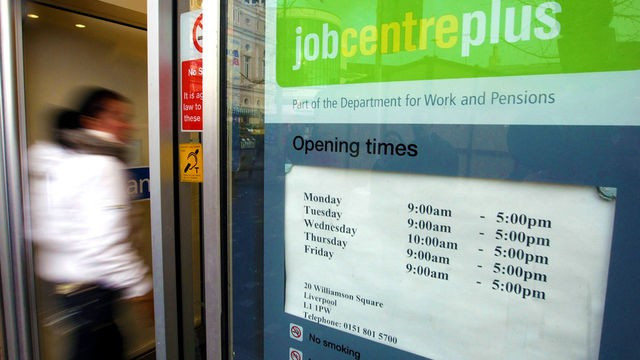 Sanctions are being handed out to welfare claimants – causing them to fall into hardship and stress – without any evidence they work, Whitehall's spending watchdog has said.
The punitive measure is designed to encourage benefits claimants to comply with certain conditions such as attending the job centre and actively seeking work, but the National Audit Office has said they are applied inconsistently.
That means for those claiming benefits, it is a matter of "pot luck" and a "postcode lottery" whether their lives are plunged into deeper suffering, the office said.
Labour MP Meg Hillier, who chairs the public accounts committee, said: "Benefit sanctions punish some of the poorest people in the country. But despite the anxiety and misery they cause, it seems to be pot luck who gets sanctioned.
"While studies suggest sanctions do encourage some people back into work, other people stop claiming but do not start working and the Department for Work and Pensions has no record of them. If vulnerable people fall through the safety net, what happens to them?"
The NAO adds that an estimated £30m-£50m per year is spent applying sanctions and around £200m monitoring the conditions it sets for claimants, with no way of calculating the benefits of these measures.
Its report, published on Wednesday (30 November), states: "Sanctions have costs, for people who receive them and for the government.
"The department does not track the costs and benefits of sanctions... and the overall impact of sanctions on wider public spending is unknown."
Over one million people claim unemployment benefits in the UK. Almost a quarter of claimants (24%) between 2010 and 2015 received a sanction, the report said. A four-week penalty can mean a claimant aged over 25 would lose £300.
Alison Garnham, chief executive of Child Poverty Action Group, told the Guardian: "As today's NAO report makes clear, the DWP has little idea what impact sanctions have on individuals, and with some areas imposing twice as many sanctions as others, appears to have little concern for consistency. Sanctions create destitution, but the DWP is operating almost blind."