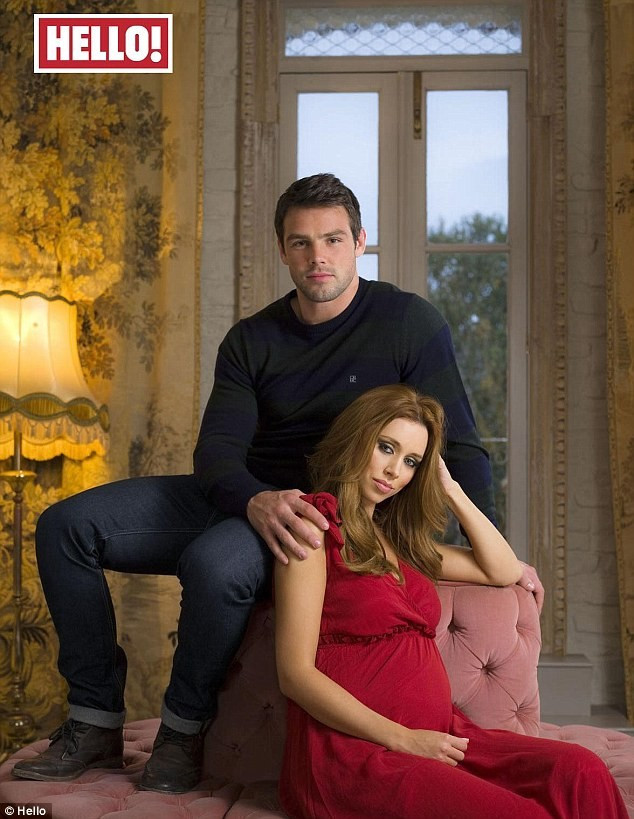 Saturdays pop star, Una Healy, has revealed that she is having a baby girl following her five-month scan last week.
The mother-to-be, 30, and her rugby player boyfriend Ben Foden, 26 are overjoyed after finding out the sex of their unborn child.
In this week's issue of Hello! Magazine the redhead said: 'I come from a family of girls, I went to an all-girls school and I'm in a girl band, so I guess it's fitting that I'm having a daughter.'
Meanwhile, Healy insisted that her pregnancy wouldn't stop her from going on tour and performing with her fellow Saturdays, next month.
She said: 'I've been quite surprised that people have said, 'How will you do this tour?' Naturally I'll be careful and I'd never do anything that would put our baby at risk. But I'm pregnant, not ill.
'Loads of women continue to work through their pregnancies and this is my job, so why wouldn't I carry on doing what I love - especially when I feel so well.'
The couple, who started dating in 2008 after being introduced by Foden's agent, also expressed their happiness despite the pregnancy being unplanned.
Foden told Hello! 'We weren't trying for a baby. But we'd talked about starting a family and we're in a loving and committed relationship, so it wasn't a massive shock. I was over the moon. I plan on spending the rest of my life with Una.'