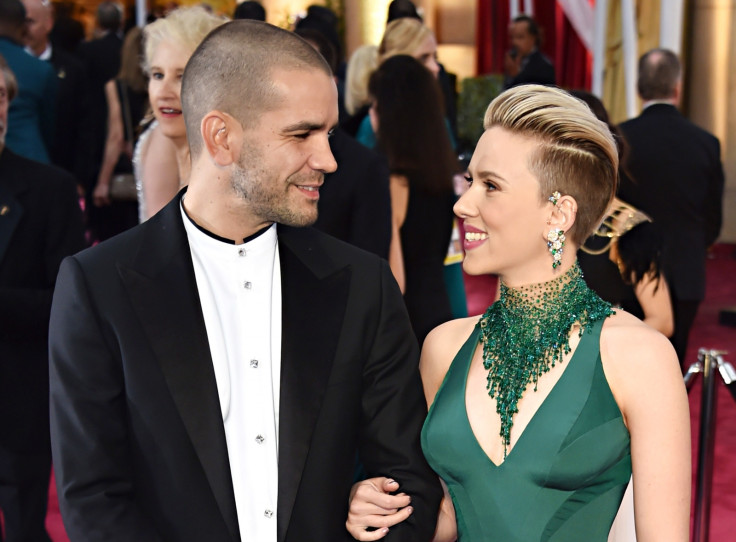 Having walked down the aisle twice, Scarlett Johansson has learnt a lot about marriage. For one, it's a lot of work to be in a relationship with just one person.
Speaking to Playboy magazine the 32-year-old Hollywood actress, who can next be seen in Rupert Sanders' Ghost In A Shell, admitted while the idea was "romantic" she wasn't quite sold on the idea of monogamy.
"It's a beautiful idea, and the practice of it can be a very beautiful thing," she said. "I don't think it's natural to be a monogamous person. I might be skewered for that, but I think it's work. It's a lot of work."
The Captain America: Civil War star continued: "And the fact that it is such work for so many people – for everyone – the fact of that proves that it is not a natural thing. It's something I have a lot of respect for and have participated in, but I think it definitely goes against some instinct to look beyond."
Johansson is officially back on the market following her recent split from her French journalist Roman Dauriac, who is the father of her two-year-old daughter, Rose Dorothy. Although she has yet to open up about what led to the collapse of her their two-year union, she hinted that their relationship may have changed after they said "I do".
"Being married is different than not being married, and anybody who tells you that it's the same is lying," she told the March/April issue. "It changes thing. I have friends who were together for 10 years and then decided to get married, and I'll ask them on their wedding day or right after if it's different, and it always is. It is. It's a beautiful responsibility, but it's a responsibility."
Johansson was previously married to Ryan Reynolds between 2008 and 2011 who has also found love again with Blake Lively.