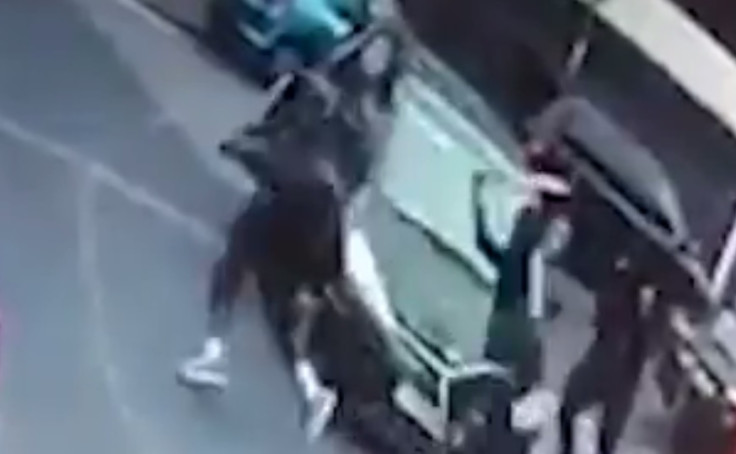 Terrifying footage has emerged of two suspects armed with machetes appearing to repeatedly hack at a man after chasing him down the street in a daylight attack.
CCTV footage of the incident on Wright Street, in Small Heath, Birmingham, shows two men both armed with large blades running after another male before the victim falls the ground.
The two suspects then descend upon the 22-year-old man in what police believe was as a targeted attack.
The suspects then flee the scene, with the victim quickly getting up and staggering in the opposite direction with what appears to be a bleeding hand.
West Midlands Ambulance Service confirmed they received reports of a stabbing on the evening of 18 July and that the victim made his own way to hospital. The victim remains in hospital in a stable condition after suffering lacerations to his face, arms and legs.
A spokesperson said: "We received a call at 7.45pm to reports of a stabbing. We had an ambulance, paramedic officer, a MERIT doctor and a critical cardiac paramedic en route. We then had a call to say that the victim had left the scene and was making his own way to hospital."
Police are appealing for information and no arrests have been made.
West Midlands Police Inspector Thomas Hadley, who is leading the investigation, said: "We believe this was targeted, rather than a random attack.
"We are currently following a number of leads and forensic enquiries are on-going. Officers will be working round the clock to identify those responsible.
"I urge members of the public who perhaps saw what happened, or know who was involved to contact us as soon as possible by calling 101. Please quote log number 2457 of 18/07/2017."