A man who spectacularly escaped an immigration detention centre by clinging to the underside of a van has become a hit on social media – thanks to his dashing good looks.
In a picture that could rival legendary "hot felon" Jeremy Meeks, 25-year-old Guxim Imerio's mugshot was released by police in Scotland after his daring escape from Dungavel Immigration Centre in South Lanarkshire on Monday night (6 November).
The Albanian is not considered a threat to the public but officers say they are concerned for his welfare given he is not fluent in English and doesn't know the area.
But a Facebook appeal by police didn't quite attract the tip-offs they were after – with women instead flooding the post with comments gushing over his good looks.
One female user wrote, "Shame. He would be a right swipe on tinder," while a second woman added: "He's a stunningly handsome man."
A third simply described him as "gorgeous" while a fourth woman said in no uncertain terms: "If you see him on your travels keep him for me. He can come stay with me."
Imerio is described as 5ft 6in, average build with short black hair and brown eyes. Police say he has a "clear complexion with an oval face and sharp features, and is possibly unshaven".
He was last seen wearing a light grey hooded top, with a green Liverpool FC shirt underneath, and grey jogging bottoms.
Imerio's audacious escape will embarrass staff at the the privately run Dungavel Immigration Centre.
He reportedly clung to the underside of a van taking a Romanian detainee to be deported.
He waited until the vehicle was outside the immigration centre compound and had stopped before letting go and fleeing on foot. The incident happened at around 9.40pm on Monday, police said.
A source told The Daily Record: "The van stopped outside the gate for a few moments and the driver heard a noise.
"The boy just came from underneath the van and did a runner. He disappeared."
Police say Imerio is not known to have family in the UK but may have some links in the Manchester area and could be trying to visit there.
Inspector Higgins, of East Kilbride Police Office, said: "Guxim has no knowledge of the local area and Police Scotland wish to ensure that he is safe and well.
"I would encourage any member of the public to contact police immediately if they have any information on the whereabouts of Guxim Imerio or have any information which could assist Police Scotland in tracing him.
"If you live in the vicinity of Dungavel you may have seen someone of similar description in the local area walking, seeking shelter or hitchhiking?"
Imerio's mugshot would have reignited memories of the original "hot felon", Meeks.
The father of three's picture went viral in 2014 after he was charged with gun possession and resisting arrest in the US.
His internet fame saw him dubbed the "world's hottest felon" and led him to turn his back on crime and become a model.
The 33-year-old is now dating Topshop heiress Chloe Green.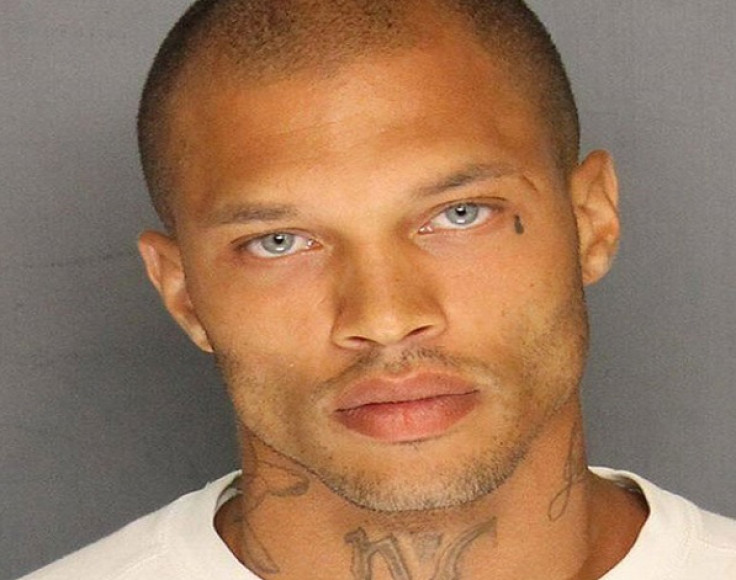 ---
Anyone with information on Imerio should contact officers at East Kilbride via telephone number 101 quoting incident number 4035 of 6 November 2017.