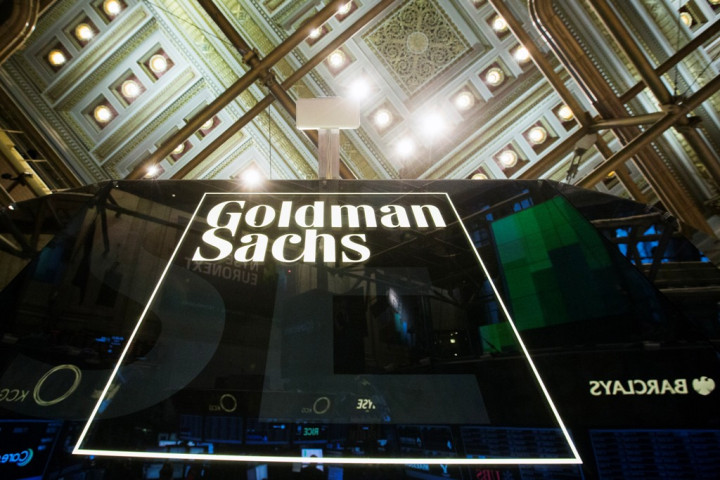 Wall Street is set to be rocked, as the all too cosy relationship between the New York Federal Reserve Bank and the financial institutions it is supposed to regulate, is exposed in the public radio programme, This American Life.
Jake Bernstein, an investigative reporter from ProPublica, was made privy to a series of audio tapes, secretly recorded by a former employee of the Fed, which provide an insight into questionable practices at meetings involving Fed officials.
The 46 hours of recordings were made in 2012 by Carmen Segarra, a former lawyer who became a New York Fed bank examiner after the financial crisis, and who was charged with the responsibility of ensuring banks followed the rules.
In early 2012, Segarra was assigned to regulate Goldman Sachs, and as was the custom, was based inside the bank. It soon became apparent to Segarra that the Fed was making concessions for Goldman Sachs, prompting her to record the meetings on a secret tape recorder on a key ring. In one recording, officials can be heard considering how to oversee Goldman Sachs, and specifically, discussing a financial transaction that one official describes as "legal but shady."
Segarra's tapes demonstrate how in the meetings, Fed employees would defer to the Goldman people, with the Fed employees regularly choosing to ignore or downplay any suspect statements. In one meeting, a Goldman employee expressed the view that "once clients are wealthy enough certain consumer laws don't apply to them." Segarra reportedly expressed her consternation at the comments to a fellow Fed regulator but was told : "You didn't hear that."
The tapes reveal that the Fed regulators frequently denied what had been said in meetings, while Fed managers asked Segarra to alter minutes of meetings.
According to Bernstein, the tapes demonstrate that the regulators were far too familiar with the banks they were meant to be regulating and frequently deferred to them.
"These are people who work inside the banks. They see these people every day, and they need to obtain the information from these banks, and it's easier to obtain the information if you're friendly and if you have a good relationship, but sometimes that can slide to deference," Bernstein explained.
One of the recordings highlights a deal between Goldman Sachs and Spanish bank Banco Santander. Banco Santander's European regulators were telling it to hold more capital in case the investments go wrong. Goldman reportedly took some of the assets off of Santander's books with a plan to hold onto them for a few years, allowing Santander to hold less capital.
In 2012, Goldman was rebuked by a Delaware judge for its conduct during a corporate acquisition. Goldman had advised one energy company, El Paso Corp., as it sold itself to another energy company, Kinder Morgan, in which Goldman owned a $4 billion stake, and a Goldman banker had a big personal investment. The incident forced the Fed to ask Goldman to consider its conflict of interest policy, only to discover that Goldman had no conflict of interest policy.
When Segarra insisted on stating the fact in her report, higher powers withthin the Federal Resere pressured her to change her report. Shortly after, she was fired.
She has now instigated a lawsuit against the bank and her former employer. Goldman Sachs and the New York Fed have denied the charges of impropriety.