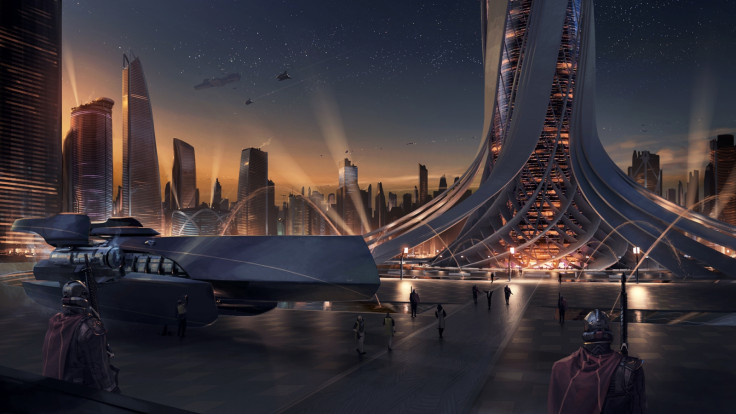 Sega has announced the acquisition of Endless series developer Amplitude Studios as part of its continued efforts to strengthen its strategy game portfolio. The Japanese publisher's Sega Europe subsidiary acquired all shares of the Paris-based PC game studio on 1 July "in order to further strengthen its PC game portfolio and development capabilities in the US and European regions", the company announced on 5 July.
The award-winning indie developer behind the 4X strategy franchise, which includes Endless Space, Endless Legend and Dungeon of the Endless, was also known for its "Games Together" co-creation platform that let gamers in on the game development process through feedback, idea proposals and more.
"To have the opportunity to add a studio with the growing reputation of Amplitude's, to the Sega family, is an exciting one and reinforces Sega Europe's position as a market leader in publishing high quality PC games," Jurgen Post, president and COO for Sega Europe, said in a statement. "Culturally, Amplitude is a fantastic fit for the business as it not only produces great games, but also has a proven track record in listening to fans and directly involving them in the ongoing development of their games through their GAMES2GETHER system."
Sega will now handle the publishing duties for Endless Space 2, which is expected to hit Steam Early Access this year, the back catalogue of Endless games and any future titles and content.
Amplitude co-founders Mathieu Girard and Romain de Waubert de Genlis, who launched the studio back in 2011, said the opportunity to join Sega was a "dream come true".
"Since the beginning and our first success with Endless Space (which became a million-seller!), the market has become increasingly crowded," the founders wrote in a blog post. Even some of the biggest publishers want to make their own 4X games, and in an intense market like this, a small studio like Amplitude can get steamrolled."
"What we want to do is to focus on making games; that is why we created Amplitude. But with the pressure on sales and marketing we found that more and more time was dedicated to everything else – everything that we didn't have the size and scale to deal with. So we decided to look for the best partner we could to protect us from these distractions so that game development did not become a chore, but remained a passion."
"Of course you could wonder, 'Why Sega?' If you were to ask just Mathieu and I, we could easily answer with the words 'Creative Assembly and Relic!' because we are HUGE fans of their games. The opportunity to join them is incredible for us, a real dream come true."
The latest acquisition marks the fourth studio bought by Sega since 2005, adding to its lineup of strong studios that focus on strategy games including Relic, Creative Assembly and Sports Interactive.
The founders have noted that the bigger reason they decided to join the Sega family was the way they treat their internal studios.
"Often, studios are controlled by a central department that dictates what games they should do, and how and when," the duo wrote. "But Sega is a company that offers its support to the creators, positioning itself as a service provider, helping studios to reach their goals with only one objective in mind: Quality!"