It is reported that Canadian pop singer Justin Bieber cheated on his ex-girlfriend Selena Gomez not once, but twice.
Fresh reports in Hollywood Life suggest that the teen icon cheated on Gomez with 22-year-old model and nursing student Milyn Jenson.
On the night of 21 December 2012, Milyn and rapper Lil Twist reportedly picked up Bieber from the Four Seasons in Beverly Hills after their dinner at McDonald's, and drove straight to the Canadian star's new $6.6m mansion in Calabasas, California.
The report suggests that the Boyfriend singer got intimate with Jenson.
"He was really kind and romantic" a source close to Jenson told StarMagazine, adding that Jenson "had a huge crush on him" and Bieber "acted like he was [single]."
The trio subsequently returned to the Four Seasons Hotel where, according to the source, Bieber and Jenson became intimate again, but he apparently refused to kiss her.
The source added: "[Jenson] was hurt at the time, but now she believes that he was feeling guilty about cheating on Selena."
Revelations about Bieber's fling with Jenson follow earlier reports that he cheated on Gomez with a different girl while they were together. However these reports have never been verified.
Meanwhile, Gomez was seen partying and holding hands with Hunger Games star Josh Hutcherson at a Golden Globes after-party.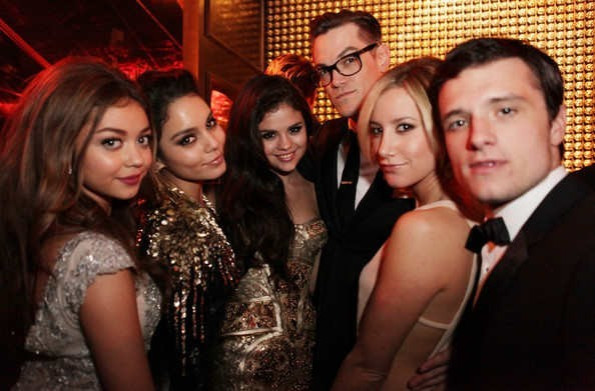 Gomez reportedly plans to reveal her "painful" relationship with Bieber in her next album.
A representative for Bieber has spoken about the infidelity reports to Gossip Cop and claims all the stories are false.