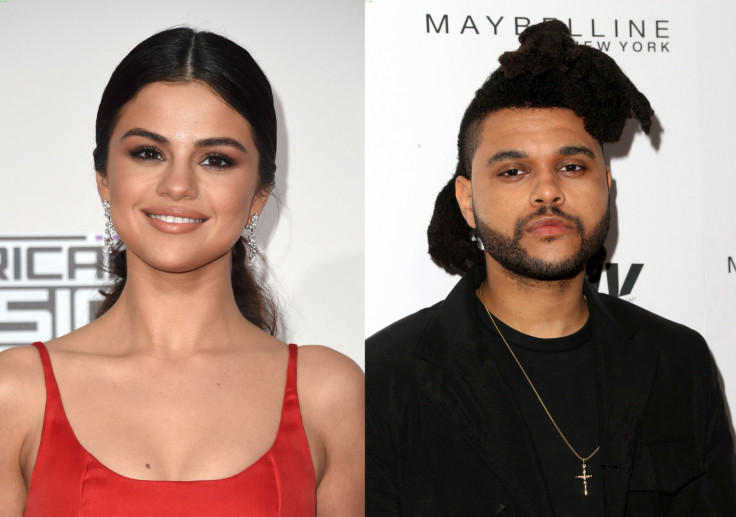 Selena Gomez and The Weeknd have been caught indulging in PDAs ever since they were first spotted kissing outside Giorgio Baldi restaurant in California, Los Angeles on 10 January. This time, the lovebirds were seen locking lips in Brazil.
The pair was caught kissing while walking through their hotel after the Canadian singer's gig in Brazil, HollywoodLife reports.
The report says the video was taken after a fan saw the Same Old Love singer and the Starboy hitmaker strolling through the Grand Hyatt Hotel in São Paulo on 27 March.
The Weeknd, 27, was at the annual Lollapalooza music festival in São Paulo a day earlier for his gig. Gomez, 24, also attended the concert. After the show, the couple indulged in a private moment during which he "serenaded her", the report adds.
Even though the pair has been spotted together numerous times since January, Gomez, in an interview with Vogue, refused to open up about her relationship with The Weeknd. According to the singer, talking about her relationships in the past has come back to haunt her.
In the same interview she also said she is lucky to be doing what she loves but wants it to be over soon. "I just really can't wait for people to forget about me," she said.
The Weeknd is in South America for the annual Lollapalooza festival. He will be performing at San Isidro, Argentina on 1 April and at Santiago, Chile on 2 April.