18 pensioners feared dead as German tour bus bursts into flames after crashing into lorry
It is thought that 48 people were on-board the bus when the crash took place.
Update: German police say they believe that 18 people died in a Bavarian bus accident after the bus rammed into a truck and burst into flames.
Bavarian police say 30 others were injured, some seriously, and were brought to hospitals for treatment. The others, they said in a statement Monday, "are believed to have died on the burning bus."
Police spokeswoman Irene Brandenstein says the bus was carrying a German senior citizens' tour group.
Original report: Several people are feared dead after a tour bus crashed into a truck and burst into flames in Bavaria.
Police in the German state have said that 17 people remain unaccounted for with at least 31 people injured in the crash.
46 travellers as well as two drivers were aboard the bus when it crashed into the trailer of a lorry near the town of Münchberg at around 7am BST on Monday morning (3 July).
The incident took place on the A9 motorway which remains closed in both directions as police, paramedics and fire services attend the scene.
Police spokesman Jürgen Stadter said: "We are realistic and will have several dead to report at the end of the day."
It is unknown what caused the crash which is thought to have taken place at low speeds due to a traffic jam.
According to the Bild newspaper, the coach was travelling from Lausitz in the east of the country and was headed to Nuremberg.
The A9 is one of the busiest motorways in Germany connecting several key areas including the Potsdam region in Berlin, Leipzeig, Bayreuth, Nuremberg and Munich.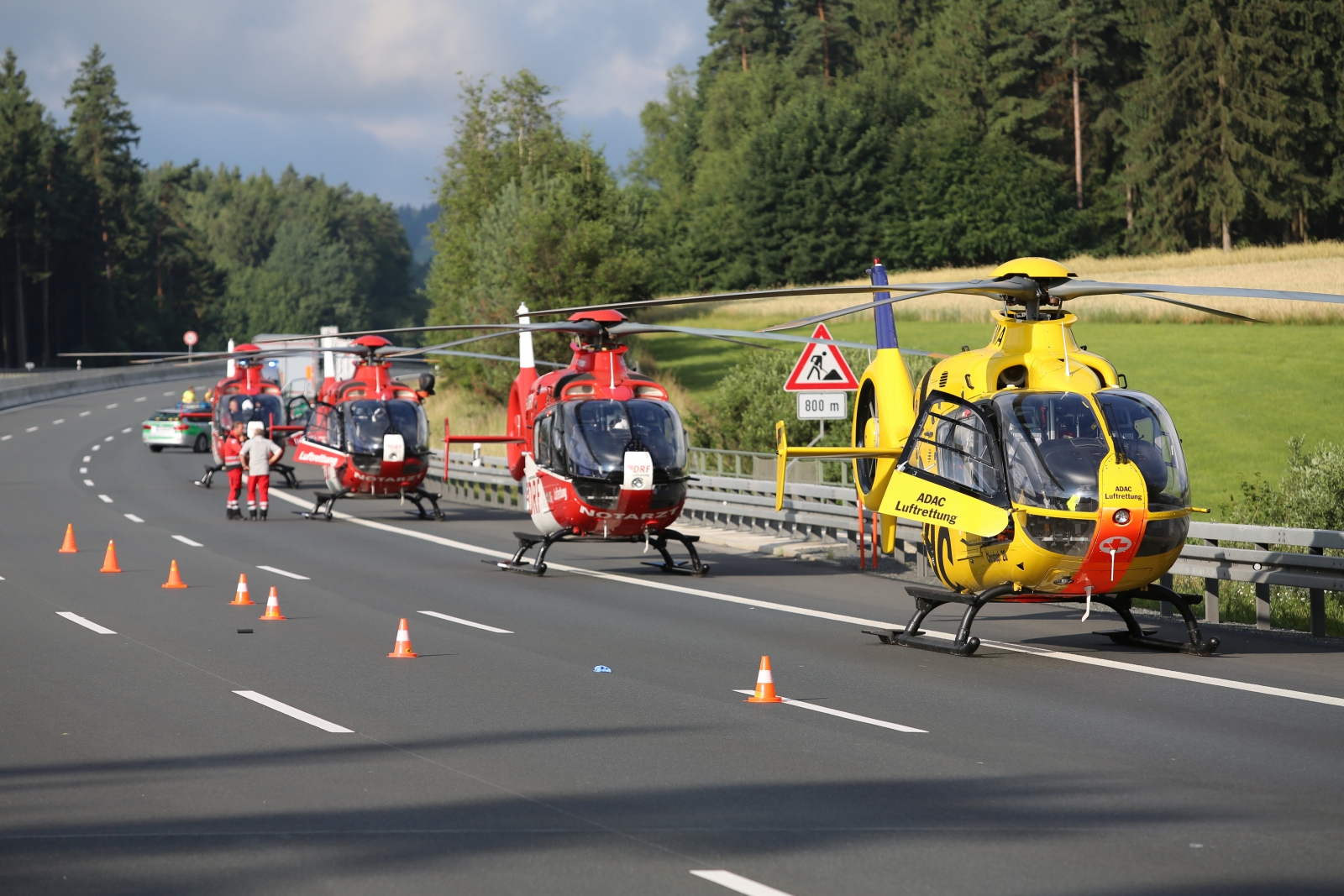 © Copyright IBTimes 2023. All rights reserved.