Sex worker's call to hotline leads to raid on Costa del Sol brothels disguised as hotels
Twenty-one people held and a gun, large amounts of cash and drugs seized after woman rings to say she was held against will.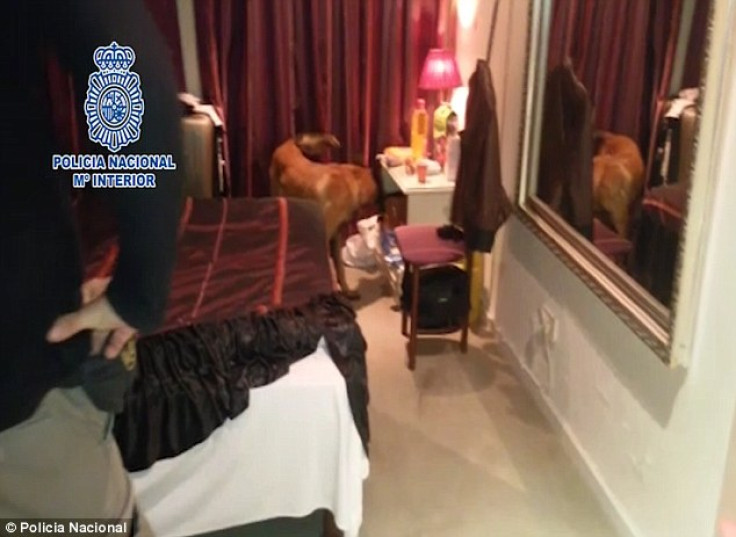 Police arrested 21 people after a brothel raid where sex workers were being held against their will. Amongst those taken into custody was a woman who controlled four strip clubs. The network of Spanish brothels, which were disguised as hotels, had assets worth nearly four million euros seized.
According to the authorities, one of the prostitutes had been forced into sex work when she was a child. Profits from the illegal activities were laundered through fake companies, police said.
The plight of the sex workers was revealed in a police tip-off who were informed that "women were being forced into prostitution and drug-taking in several strip clubs," said a spokesman according to MailOnline.
"The women were ordered to give half of their takings to the ringleader and had to endure marathon working days," say the police.
"However, they also had to pay for the room at a substantially higher price than the market value. They therefore had to entertain clients throughout the day just to make ends meet."
The brothels were designed to look like hotels, so that clients coming in to the building were made to sign false accommodation contracts. Three private homes were targeted as well as seven properties and four strip clubs in several districts of Malaga.
A gun was also seized as well as large amounts of cash, cocaine, marijuana and hashish. Large quantities of paperwork was also seized, together with eletronic devices and smartphones.
The anti-sex trafficking hotline was established three years ago. According to AP, the anonymous tip-off line has received more than 1,800 calls this year, leading to about 400 interventions by the police.
© Copyright IBTimes 2023. All rights reserved.