A 14-year-old boy has potentially become the youngest person to be shot dead by police in New York.
Shaaliver Douse was armed when two rookie police officers shot him in the face following a confrontation in the Bronx.
According to the New York Post, the officers, aged 26 and 27, had been in their positions for less than a month.
After hearing gunfire in the early hours of the morning, they rushed to the scene on Courtlandt Avenue and ordered Douse to drop his gun after he fired three shots at a man who was running away.
The teenager refused and one of the officers fired a single shot, hitting Douse in the head through his jaw. He was pronounced dead at the scene.
Ray Kelly, NYPD commissioner, defended the officers' actions, saying they could not have tried to wound him instead of killing him.
"You shoot to stop. You can't shoot to wound. That only happens in Western movies," said Kelly.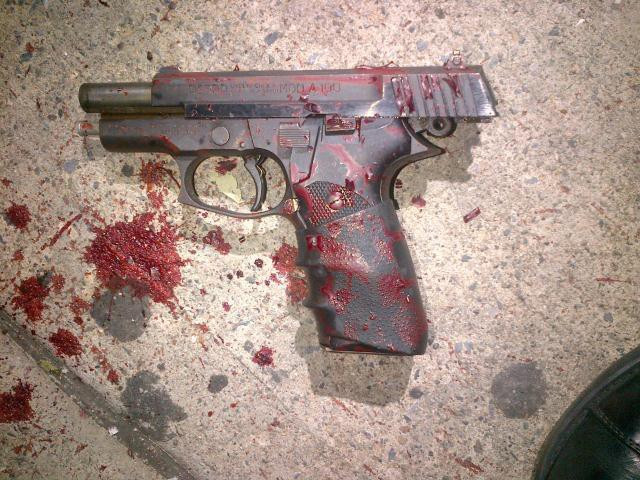 Douse had fired a fourth shot in the direction of the officers and his intended victim before being hit himself.
"It is undetermined at this time whether he fired at the officers or a fourth time at the unknown male who had just run past the officers," Kelly added.
Asked whether Douse was the youngest person to have been shot dead by New York police officers, he said: "I don't recall any other at this juncture. There may have been, I just don't recall.
"Regardless of the circumstances, this is a crushing blow to any parent."
CCTV footage shows Douse chasing and shooting at a man. He was a suspected gang member and was arrested and charged with attempted murder in May following the fatal shooting of a 15-year-old boy. The charges were dropped after the victim refused to testify.
Douse had also previously been charged with theft and weapons possession. Police found a semiautomatic handgun at the scene, which they said belonged to the teenager.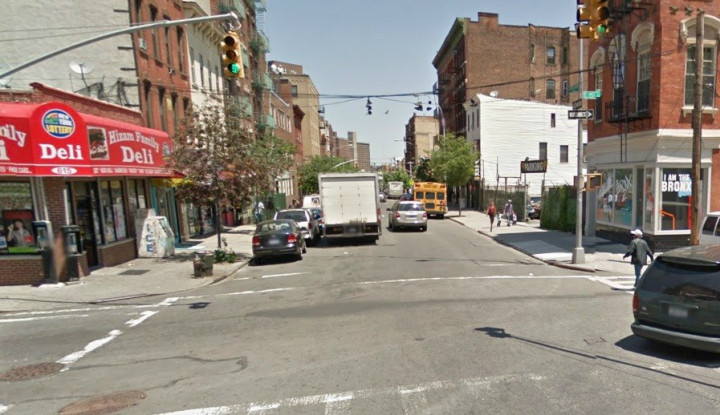 However Quwana Barcene, Douse's aunt, denied her nephew had a gun, telling the Post: "There was no gun. It's all a cover-up. It's what the police do. They kill us and cover it up.
"It's not fair. He was my sister's only child. You shouldn't have to bury your child. My beautiful nephew got shot in the head. A mother of one now has to bury her only child."
The newspaper also suggested Kelly's appearance at the press conference was because Douse's death was the first police shooting in New York since George Zimmerman was cleared of killing 17-year-old Trayvon Martin in Florida.
It also follows the death of 16-year-old Kimani Gray, who was shot dead in Brooklyn in March, despite reports suggesting he was unarmed. His death resulted in protests that led to 46 people being arrested.