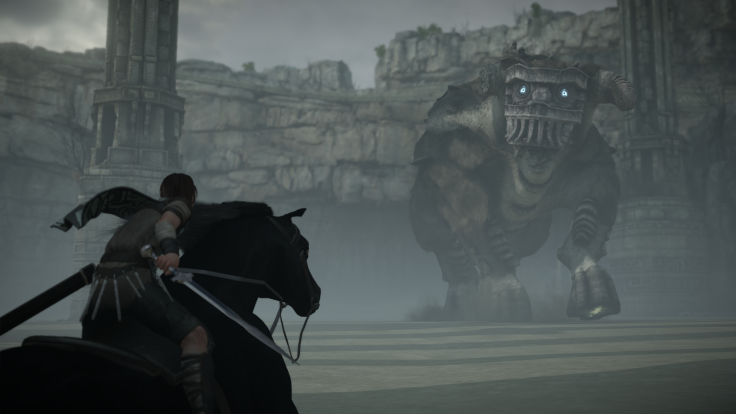 Shadow of the Colossus director Fumito Ueda has revealed that he requested some changes be made to his celebrated classic in the upcoming remaster for PS4, which was announced during Sony's E3 2017 press conference.
The remaster is being developed by Bluepoint Games, the team behind the PS4 remasters of Naughty Dog's Uncharted series, with Ueda taking on a consulting role that included submitting a list of changes he'd like to see.
"I transmitted my petition about the content and tuning, but I don't know the implementation will be what I told," Ueda told Eurogamer via a translator. Eurogamer followed up the question to confirm the translation.
The game designer, whose famed work includes Ico and last year's The Last Guardian, is keeping quiet as to what these changes are, saying: "I can't mention, because if I say one thing and in the final version that thing is not included, it's a problem."
We do know that the game will not include any of the colossi - the enormous, eponymous creatures players are tasked with killing - that were cut from the original PS2 game.
"In this game there are 16 enemies and there's a story about 16 enemies," Ueda said. "So to change this history... I don't think about changing this history. It's finished with 16 enemies. It's okay."
Sony's Shadow of the Colossus remake was a welcome surprise at E3 in June and was set a loose 2018 release window. It will be a full remake rather than a remaster like that released for PS3 in 2011.
Shadow of the Colossus is a classic in every sense, remaining a totally unique game that has inspired countless others. A more notable recent example is Nintendo's The Legend of Zelda: Breath of the Wild, which utilised almost identical stamina and climbing mechanics.