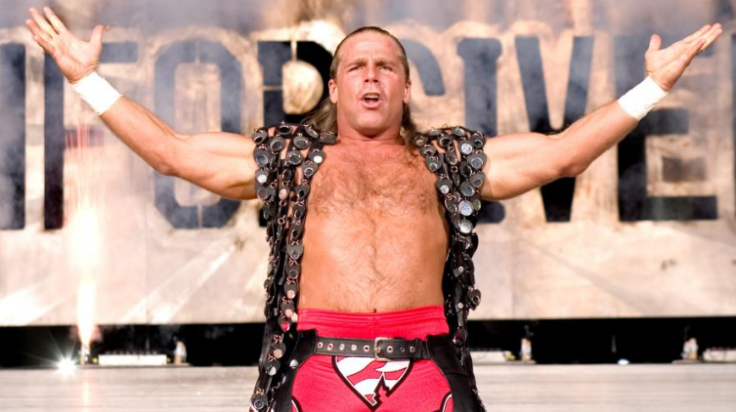 Shawn Michaels has seen it all in his illustrious wrestling career. The "HeartBreak Kid" is still signed to WWE as an ambassador and trainer since retiring as an active wrestler in December 2010.
As the WWE Hall of Famer has a vast in-ring experience and is a trainer at the WWE Performance Centre, his opinion on pro-wrestling matters.
The former WWE champion on the recent Edge and Christian's podcast, E&C's Pod Of Awesomeness, revealed he was still evolving as a talent while talking about his fight with Mick Foley during their In Your House: Mind Games match, where he defended the WWF against "ManKind".
The D-Generation X member went on to say that he feels the company these days is just trying to serve finished products to fans.
"You were still evolving. And, heck, I know I was. You're still evolving as who you are. You're still trying to figure it out. I was champion for whatever [period of time], I was still trying to [figure it out]," he said as transcribed by Wrestling Inc.
"I mean, I think my match with [Vader] was the first time I can recall stomping for the superkick and you're the champion, so you're still figuring out new ways to develop and grow and evolve. It's not a knock, but I don't know how many people are doing that."
He said that current wrestlers are not trying to evolve their characters as they are happy with their regular set of in-ring routines.
"People are sort of set in their sequence, their distinguished moveset of whatever and, heck, we were still trying to grow in a main event of a pay-per-view. Do you know what I mean? It was a constant effort for character development so to speak, as opposed to being set in that and just moving forward," he said.
Michaels continued, "And again, it's not to be critical of anybody, it's just sometimes when I watch [WWE programming], it's just people are pretty set on who it is they are and I don't know if that's the most positive way of going about doing it."
"You want to continue to grow as a character, to stretch and have more range and have more emotion and have more everything because once you do sort of get settled in it, then it becomes repetitive, right?"