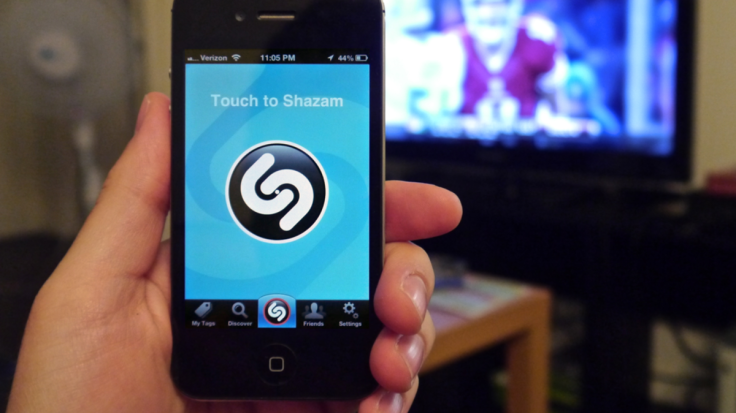 Shazam is expanding beyond music by now allowing you to Shazam real world objects using your smartphone's camera to access exclusive video and augmented reality content.
Shazam, which has 100 million monthly active users of its audio recognition service, is looking to expand its offering by taking on visual recognition "where everything from posters, to packaged goods, to print media, and more are transformed from static images into dynamic pieces of content."
Shazam's Cait O'Riordan told IBTimes UK that the aim was to "reduce the friction" between giving users access to the content they want. The visual recognition technology will "create a link between the visual and the digital" O'Riordan added.
Once you scan an ad, poster or product which is in Shazam's database, you will be redirected to a website, video or interactive experience which each partner can specify. Users will know if an item is part of the Shazam database if it has the Shazam camera logo on it.
"Shazamable"
The functionality is available now in the iOS and Android versions of the Shazam app and the UK-based company has announced high profile launch partners including Walt Disney, which has produced what the company is calling "the world's first Shazamable ad" for the release of George Clooney's Tomorrowland film.
Other partners include the world's largest book publisher HarperCollins which will include many of its biggest selling books in the Shazam database.
Magazines from the likes of Sports Illustrated, the Wall Street Journal and Esquire will also be part of the initial wave of Shazamable real-world items.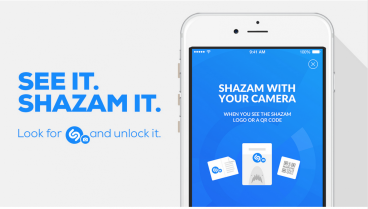 O'Riordan said that Shazam is "still very much in the music business" but admitted that the potential for growth in visual recognition was huge.
Currently the system will allow manufacturers to upload images of their boxed products to the system to allow users scan them and potentially be redirected to an online store, but the technology could be used in the future to allow the products themselves to be scanned O'Riordan said.
The vice president of product for music and platforms also said that the technology could be used in the future to scan video and not just still images.
Currently Shazam's audio recognition technology is being used in television ads to link to additional content, but in the future this could be replaced by the visual recognition technology.