Shenmue 3 smashes $2m Kickstarter goal in under nine hours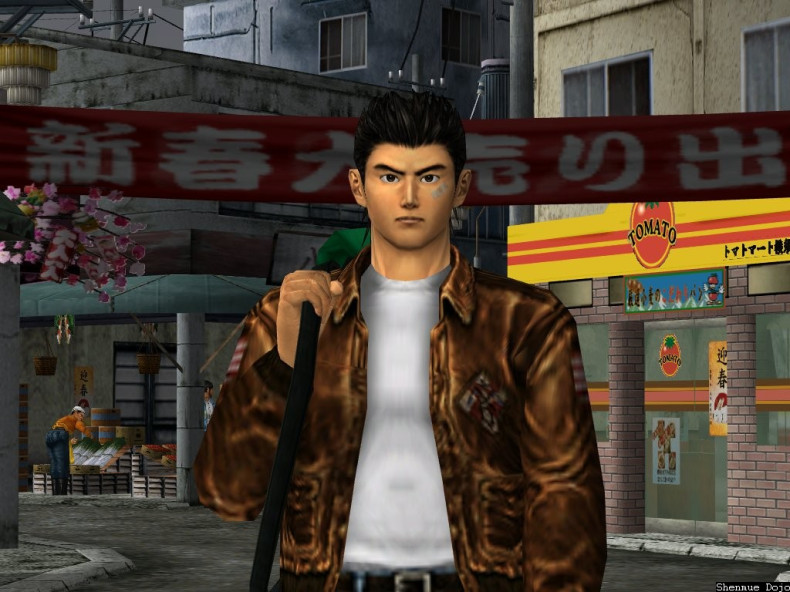 Shenmue 3 will officially go into development having reached its crowdfunding goal of $2 million (£1.28m) just nine hours after the new game was announced.
Within 10 minutes of the long-awaited announcement of Shenmue 3 during Sony's E3 2015 press conference, more than 300 people had pledged over $22,000 to the crowdfunding drive. Within 30 minutes that figure had risen to over $500,000 and the drive passed the $1m mark just a few hours later - making it the fastest videogame to do so in the site's history.
In total over 24,400 people have pledged amounts ranging from $5 to $10,000 to help get the project off the ground.
The new game has a tentative release date of December 2017, but as the game's Kickstarter page says, this is subject to change. The sequel will once again be developed by Yu Suzuki who created the original games, which were last released over 14 years ago.
For those backing the campaign on Kickstarter the rewards include a digital copy of the game ($29 or above); a physical copy ($60 or above) and those pledging $100 or more will be among the first to play the game and will receive their choice of a digital or physical version of the game.
$10,000 jacket
Those true believers who were willing to back the campaign to the tune of $10,000 will receive very unique rewards. One person who has paid the fee will receive the original jacket worn by Masaya Matsukaze for all of the Shenmue press events 14 years ago while three other big pledgers will get the chance to have dinner with Suzuki at a dinner party in Japan as well as an original copy of the script for Shenmue 1 and Shenmue 2.
Suzuki said Shenmue 3 will be developed for the PlayStation 4 and the PC and will be built using the Unreal 4 engine.
"Shenmue 3 is the true sequel to the classic open world action RPG games, Shenmue and Shenmue 2. Created for modern platforms and built in Unreal 4, Shenmue 3 will continue the legacy of Shenmue. With your help, we can #SaveShenmue and rejoin Ryo and our favourite characters on this new adventure."
Shenmue was originally launched on Sega's Dreamcast console and say you play protagonist Ryo Hazuki who is on a mission to avenge his father's murder at the hands of villian Lan Di who is seeking the mythical Dragon Mirror.
Shenmue, and its sequel Shenmue II which was also released on the Dreamcast, were among the very first open world games and saw you complete missions to move the story on as well as having to complete mundane tasks like remembering to feed your cat.
The new game will take up where the last game finished according to Suzuki's plot synopsis:
Where we left off... Ryo Hazuki has made his way to China in search of his father's killer. There he meets a new travelling companion, Shenhua, and learns of a legend from her village that has foretold their path together.
The story continues as Ryo and Shenhua start off on a new journey that will take them farther into enemy territory, deeper into mystery, and ever closer to their destiny.
Will the mystery of the mirrors be revealed? How is Ryo's father connected to all of this? Will Ryo track down the Chi You Men cartel and face Lan Di in a final showdown?
A trailer was also revealed for the game's crowd-funding campaign, which you can view below.