E3 2015: The Last Guardian, Shenmue 3 and Final Fantasy 7 make for historic Sony press conference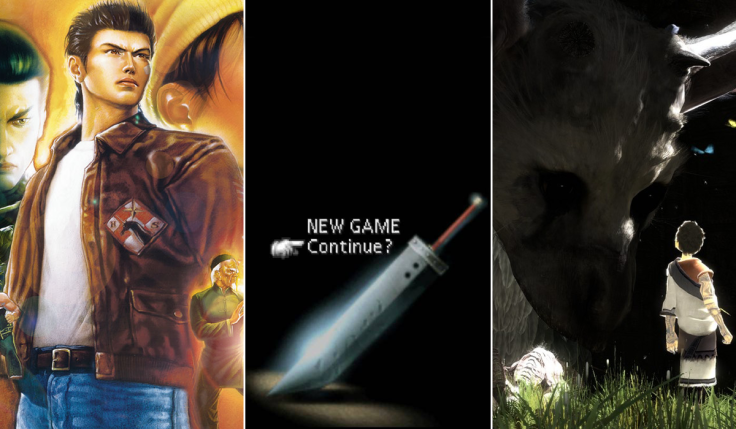 Video games, either at home or in the board room, have always been about competition, so let's start with a simple truth: Sony has won E3. If you're even remotely familiar with this industry, the list of games coming soon to PlayStation illustrates singularly how Sony has undercut Microsoft, Nintendo and even all its own previous trade shows.
The Last Guardian was re-revealed via new in-game footage, the long-awaited remake of Final Fantasy 7 finally touched down and Shenmue 3 is coming to PlayStation via a Kickstarter campaign. In a deft example of game industry alchemy, Sony has managed to turn meaningless speculation into gold, taking a handful of franchises that fans have dreamed of for years and making them reality.
There's poetry to Media Molecule revealing its new PlayStation 4 exclusive, Dreams, at this E3. A game where, allegedly, anything you can imagine can be brought to life – where you dreams can come true – it's the interactive spirit of Sony's presentation. Nobody believed The Last Guardian, Final Fantasy 7 and Shenmue would ever see the light of day again. But they're coming, in short order, either as outright or timed exclusives, to the PlayStation 4. This is a good time to hold a stake in Sony. Your stock is about to go up.
But look past that holy trinity of beloved fan franchises (fanchises) and the Sony conference had a lot of potential duffers. The aforementioned Dreams, despite lending the presser some balladry, looks like the same twee, empty, pseudo guff Media Molecule has somehow become famous for. And because IO doesn't know how to make a good Hitman game these days, the new one is apparently going to be some online thing, ever-growing, ever-changing, with new stuff being added all the time. There was a lot of stuff at the Sony show to get excited for, in the sense of reflexively wetting one's knickers at the re-arrival of a beloved franchise Hitman and especially Dreams could turn out to be clunkers. Time will tell.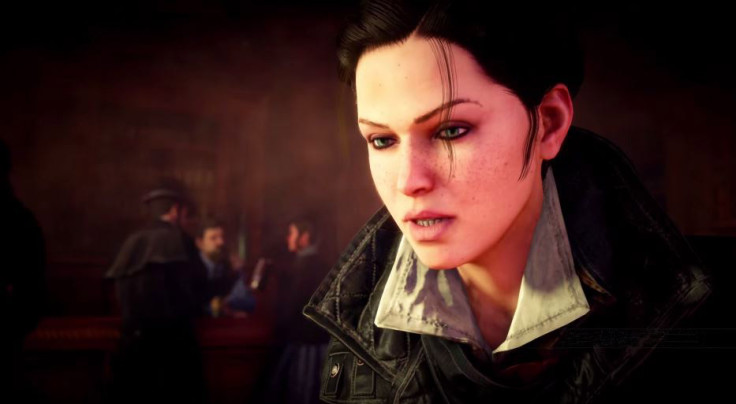 Assassin's Creed: Syndicate protagonist Evie Frye as seen in a gameplay walkthrough.
Ubisoft
We also had the typical bit-of-business announcements. Players of Call of Duty: Black Ops 3 will be getting exclusive maps and beta access on PlayStation 4 later in the year. Same goes for Assassin's Creed: Syndicate (right)– the PS4 version comes with some exclusive missions featuring touted female protagonist Evie Frye. We got a quick peek at the wave defence 'Survival' mode in Star Wars: Battlefront and a fresh look at the next Destiny expansion: The Taken King.
Street Fighter V popped up as well, via a new trailer confirming that fan favourites Birdie and Cammy are joining the roster of playable stars. Guerrilla Games' announced a stark new IP in Horizon: Zero Dawn. No Man's Sky at last showcased a proper bit of gameplay footage. It looks massive – Sean Murray of Hello Games taking great joy in pulling the camera back as far as it would go to show off the amazing breadth of the game's traversable and procedurally generated star systems – but it's not a game that demos well. No Man's Sky is going to be about playing solo, losing yourself, spending time exploring. Given three minutes on an E3 stage, it doesn't have chance to breathe.
It's the opposite of Firewatch, from Campo Santo and Jake Rodkin, former director on TellTale's The Walking Dead series. Playing as a firefighter responding to the blaze at Yellowstone Park in 1988, you roam the national reserve responding to calls on your portable radio. It looks to be a rare thing in video games, and an even rarer thing at E3 – something truly original. Out of all the game's at Sony's show, Firewatch interested me most personally.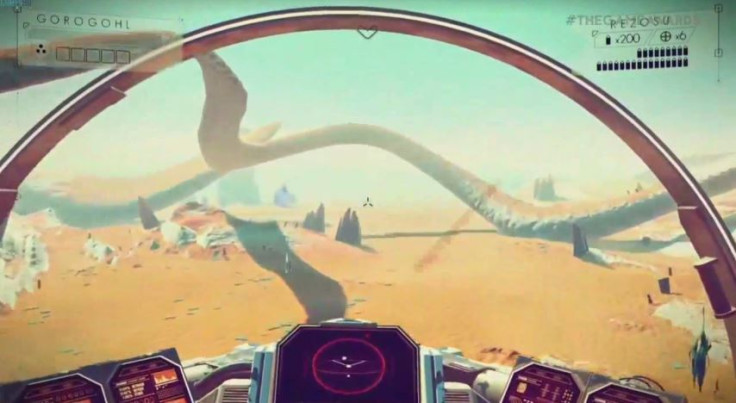 A screenshot from the No Man's Sky Game Awards trailer.
Hello Games
On the non-gaming side, Sony's upcoming cloud TV viewing service, PlayStation Vue, is rolling out from New York to be available also in San Francisco and Los Angeles. Contrary to current cable subscription bundles, Vue will allow users to pick and choose which channels they want to watch. Unfortunately, there's still no word on a UK release.
There was some vague talk about Project Morpheus, but considering the Oculus Rift conference last week, where the consumer version of the headset was formally announced, Sony's VR tech was strangely absent from E3. In keeping with the PlayStation 4's marketing through line, this was a show all about the games.
I've perhaps been tepid so far – call it an effort to countermand the unstoppable, often queasy E3 hype train. Sony did do well. The Last Guardian, Shenmue 3 and also Uncharted 4, which got some new gameplay footage at the very end, are genuinely exciting prospects. You can't help but hand it to Sony. These guys do it so well.
At the most hectic trade show for one of the most bloated, busy, fast-moving industries in the world, Sony has managed to make both itself and the PlayStation 4 seem like simple, irresistible prospects. At Microsoft, Bethesda, Ubisoft et al, there was a lot of noise, a lot of presentation. Sony, like with that video about sharing used games from two years ago, managed to cut through all the pageantry and get to the point. The quality of the games, even those beloved big surprises, remains to be seen, but as E3 press conferences go, this was historic.
For all the latest video game news follow us on Twitter @IBTGamesUK.
© Copyright IBTimes 2023. All rights reserved.