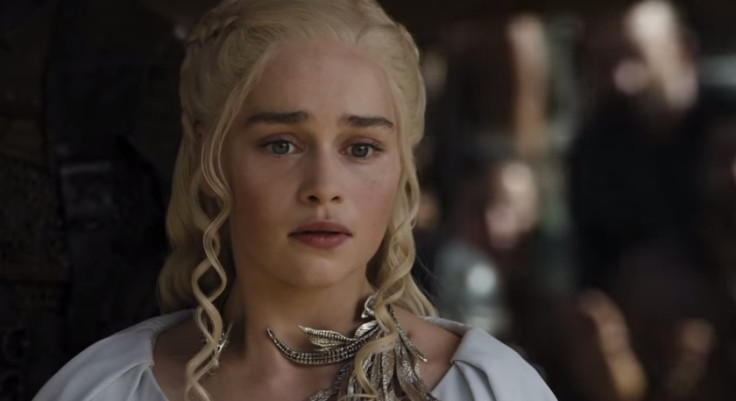 For a while, it seemed as if seven was to be Game Of Thrones' lucky number. The Seven Kingdoms is the name given to the land that controls Westeros, and showrunners David Benioff and DB Weiss previously stated that they felt the same number of seasons would be the perfect amount of time for the fantasy hit to run its course before people got bored. But would also provide enough time to enable them to tell all the story that they wanted to tell.
However, just this week, HBO programming president Michael Lombardo has claimed for the first time that the series will likely carry on for at least eight seasons. "Seven-seasons-and-out has never been the [internal] conversation," he admitted to reporters at the Television Critics Association's press tour Thursday (30 July).
"The question [now] is: How much beyond seven are we going to do? Obviously we're shooting six now, hopefully discussing seven. Benioff and Weiss feel like there's two more years after six. I would always love for them to change their minds, but that's what we're looking at right now."
Avid watchers of the show took to Twitter to voice their opinions about the planned number of seasons, with many happy that it doesn't intend to drag on for ages. One user wrote: "I think that is perfect, glad it wasn't something like twelve seasons," whilst another tweeted: "Game Of Thrones will have at least another three seasons. What a great time to be alive."
The fact that the minds behind the hugely popular fantasy series are unwilling to stretch the show out too much longer is understandable given that they're working with material that is currently being written at the same time as they create each series now that they've caught up with George RR Martin's novels. Because going forward might become more and more difficult as there is no longer the literature to use as reference material, the idea of a prequel series doesn't seem so farfetched, and is an idea that Lombardo seems to be keen on.
"I would be open to anything that Dan and David wanted to do − about Game of Thrones, or any subject matter," Lombardo said. "It really would depend fully on what they wanted to do.
"I think you're right, there's enormous storytelling to be mined in a prequel, if George and Dan and David decide they want to tackle that. At this point, all the focus is on the next few years of the show. We haven't had any conversations about that at this point."