Shia Madness as Actor LaBeouf 'Head-Butts' Man in London Pub [VIDEO]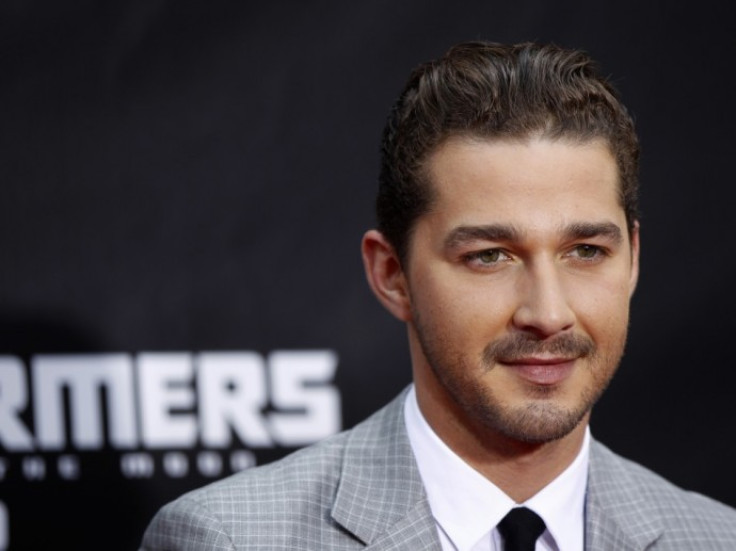 Star of the Transformers franchise Shia LaBeouf made a startling transformation in a London pub when he attacked another customer – apparently for insulting his girlfriend's mother.
LaBeouf, 27, who has also appeared in movies including Disturbia, was enjoying karaoke night at the Hobgoblin in New Cross, southeast London, when he appeared to take exception to remarks made by the man to the mum of his girlfriend, Mia Goth. Goth's mother is believed to live locally.
Labeouf later apologised to a barman at the pub, where in a previous incident in 2012 he had a fight with a customer who stole his hat.
"I'm really just trying to make peace," the star claimed to the barman. "I'm a normal human being. I'm not trying to shit on nobody. When people want to get hostile and shit on my girl's mum or saying things that are out of turn... I'm sorry about that, I'm just trying to make peace, you know."
The actor has acquired something of a reputation in recent years for getting involved in trouble. In 2005 he was arrested by police in his home city of Los Angeles and charged with assault with a deadly weapon, though the charges were dropped. In 2007 he was again arrested and charged, this time for criminal trespassing, but again the charges were dropped.
In 2008 a warrant was issued for the star's arrest when he failed to turn up in court over an unlawful smoking charge, and in 2011 he was punched at an LA bar during an altercation.
LaBeouf, who has been filming the war film Fury with Brad Pitt, recently announced he was retiring as an actor and all public life following allegations he plagiarised a graphic novel by Daniel Clowes when making a short film HowardCantour.com. Passages of LaBeouf's project were allegedly lifted wholesale from a story by Clowes called Justin M. Damiano.
Later LaBeouf hired a skywriter to write the words "I am sorry Daniel Clowes" in the sky over Los Angeles.
Watch LaBeouf in action in a scene from Transformers, on YouTube, below:
© Copyright IBTimes 2023. All rights reserved.