A man with HIV planned to have unprotected sex with a 12-year-old boy but was snared by paedophile hunters. David Cox, 52, took Viagra, lubricant, alcohol and poppers to a park thinking he was meeting a child – but he did not take any condoms.
Cox met the 'boy' on gay dating app Grindr then arranged to meet him in a Wolverhampton park. But, little did the paedophile know, he was actually talking to a member of the Internet Interceptors – a civilian organisation that roots out sex offenders.
Cox said "age was just a number" and sent a stream of explicit images and messages to the undercover Interceptor, who posed as 'Max' aged 12, a virgin who had never had a boyfriend.
The older man said he would come round to Max's parents house while they were out and ply him with poppers to "relax" him before they had sex. He sent a barrage of filth to Max over a three week period.
Eventually the pair agreed to meet in Wednesfield Park on 18 March. Cox was stunned to be ambushed by members of the Internet Interceptors, pointing a camera in his face and asking some uncomfortable questions.
"David Cox," an Interceptor asked, at which the sex offendor's face dropped. "Oh... God," he replied.
The hunters led him away from the park and sat him down on a bench then called the police and began their inquisition. Initially, he denied that he had arranged to meet a 12-year-old boy and suggested it was a "coincidence" that he had entered the park at the same time as the hunters.
Eventually, he admitted to coming to meet Max, but insisted he only wanted to "sit and talk about school stuff". A female hunter raged: "You idiots always come out with the same excuse. Why are you speaking to him? Who gave you the God-given right to speak to a child?"
Her male colleague added: "Do you know why I'm irate? Properly irate? Because I've got a 12-year-old. A boy."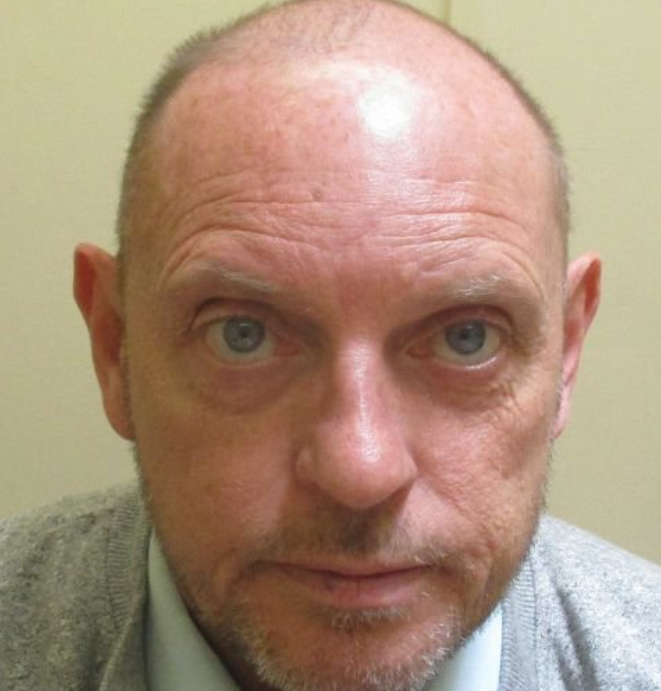 Cox, of Telford, pleaded guilty to attempting to meet a child for sex following grooming and was jailed for 27 months at Shrewsbury Crown Court.
Handing down the sentence, Judge Peter Barrie said: "From the outset the person you were talking with told you he was aged 12. "You set about a process of grooming that person, setting up a meeting at which I am satisfied you intended and expected sexual contact would take place."
After the trial one of the paedophile hunters told journalists he was one of the "worst sexual predators we have ever come across".