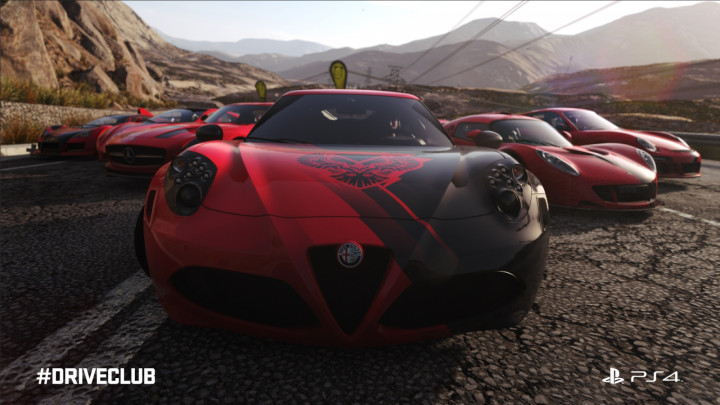 Recent developments have indicated that Evolution Studios' DriveClub has been facing some major problems. The game, which has its focus on online play, has been plagued by issues that prevent many gamers from accessing its multiplayer mode.
According to GamingBolt, "various features like challenges and the social club were simply closed off. Though the team has made strides since then, it's been a major black mark seeing as how the game was delayed by a year for further polish."
However, nothing could be as bad as the developer failing to deliver a PlayStation Plus Edition of the game for people to try out before they consider buying the whole package.
Even though there is no word on when we will see that version of the game, President of Sony Worldwide Studios for SCE Shuhei Yoshida took to the social media to apologise on behalf of everyone concerned with bringing out the game.
"I wanted to provide you with the latest update on DriveClub. Unfortunately, the road to launch has been a little rocky, and we are truly sorry that so many of you have not been able to enjoy everything that we had hoped DriveClub would deliver.
"We have been listening to your feedback and realize that patience understandably is running out. Evo is working around the clock to close the gap, and we have deployed additional engineering resources to help resolve the remaining issues as soon as possible. Unfortunately, the time frames required to roll out the fully connected experience will be longer than anticipated and we do not have an exact time frame for when they will be resolved.
"We are also very conscious that we have disappointed so many of you who were looking forward to playing the promised PS Plus Edition. Our first priority is to provide you with the best possible experience while playing DriveClub. With the high volume of new players and additional server load the PS Plus Edition is anticipated to bring, we are currently not confident that we can guarantee the best online experience.
"Until we can ensure that everyone can enjoy the full social connected online experience, we will be postponing the release of the PS Plus Edition until further notice."
Let us know about your thoughts pertaining to this issue in the comments section below.