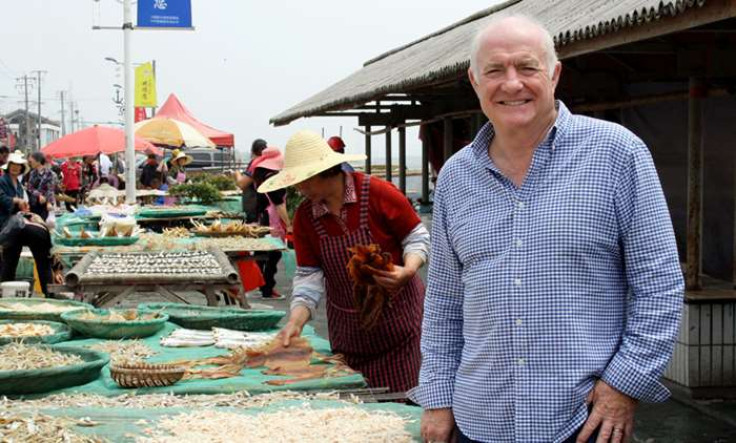 If you'd rather watch paint dry than watch the football, you'll be pleased to know that BBC2 have cooked up an interesting alternative to the Euro 2016 Slovakia v England game. Celebrity chef Rick Stein has scored a right treat with Monday night's Taste Of Shanghai (20 June).
The seafood expert, who owns a number of fish and chip restaurants, delved into the China's biggest city and explores whether it has clung onto its culinary roots. He also wants to add a few more dishes to his Chinese repertoire, and samples rich red braised pork which is a favourite of Chairman Mao.
We'll also see mouth-watering hairy crabs and dumplings that sag under the weight of the hot liquid and burst at the slightest touch. Viewers will no doubt be envious of Stein's first-hand experiences of the smells and sights of Shanghai and its traditional to modern street food.
Stein will scribble down notes like a culinary detective on his trip, mentioning in one of his foodie guides that Shanghai is "the red-haired stepchild of Chinese food".
Most importantly, we will find out what Stein – one of the UK's most celebrated chefs – really thinks about Chinese food, and we may see him struggle with a yellow rice wine tasting session.
Watch Rick Stein's Taste Of Shanghai on BBC2 at 8pm.