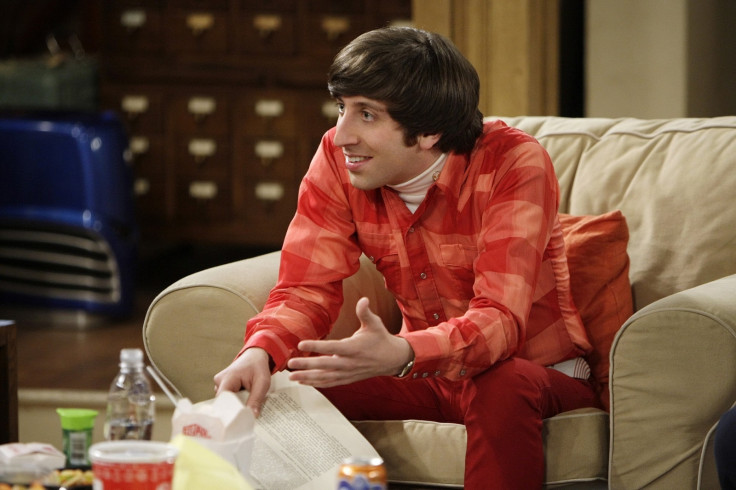 Simon Helberg has entertained viewers as the adorable Howard Wolowitz for the last 9 seasons of The Big Bang Theory. The actor recently appeared on The Late Show with Stephen Colbert and revealed certain details about season 10 and spoke about a last-minute decision that changed his life.
The host asked Helberg if season 10 of the CBS series will be the show's last season, to which Helberg joked, "Do you know something that I don't? We are having a great time doing the show, so I mean, you know we will keep going if people will have us." Following a rousing applause by the audience, Colbert said that he is confident that people would have you going. "Don't worry about that," the host said.
The actor also touched upon the topic of him nearly passing on the role of Howard for another character. "I have great instincts, like the instincts of a squirrel. You know, like when you're driving and a squirrel stops in the middle of the road ... that was mine. I almost got hit."
"I was doing a show called studio 60, that was great.. great group of people, but it was people weren't watching it, and I hear it was part of the equation. So, i said I am not going to.. I don't want to play nerds anymore. "
The actor suggested that he had almost passed The Big Bang Theory role to play a sexy character in another show. "But I got convinced to go in and I think I made a good choice," he said on taking up Howard's role in the CBS series.
The actor will star alongside Meryl Streep and Hugh in Stephen Frears' Florence Foster Jenkins, which features the follows the story of a New York heiress, who dreams of becoming an opera singer, despite having a horrible voice.
The Big Bang Theory actor is set to play Cosme McMoon, who would accompany Streep's character on the piano. The movie is set for release on 12 August 2016.