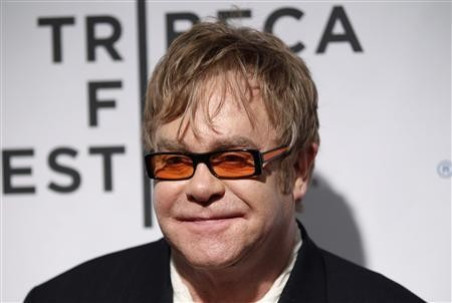 Sir Elton John has revealed that he was lucky to be alive after appendicitis almost killed him.
The 66-year-old veteran singer bowed out of appearance in Hyde Park following a diagnosis of appendix abscess.
He also cancelled concert dates in Germany and Italy in light of his illness.
A spokesperson confirmed that appendix pain forced the star to walk off stage during a concert in Germany.
John told the Sun that he had struggled through 10 concerts in "agony" on his European tour before calling in doctors.
"I was a ticking timebomb. I guess I could have died at any time," he said. "I feel so lucky and grateful to be alive."
His spokesperson said he would not continue touring until he has fully recovered.
John was due to play Hyde Park with Ray Davies and Elvis Costello as well as appear at Leeds, Bestival on the Isle of Wight and the iTunes festival in London.
According to his website, he is on a course of "intensive antibiotics" and would not return to touring until he had fully recovered from both surgery and recovery from internal damage caused by the abscess.
"Elton is incredibly disappointed to postpone these tour dates," a statement read.
"To know that he made such superhuman efforts and continued to perform to thousands through his illness only confirms his dedication to his European fans.
"He is eager to be back on top form and return to play the remaining shows starting in early September."