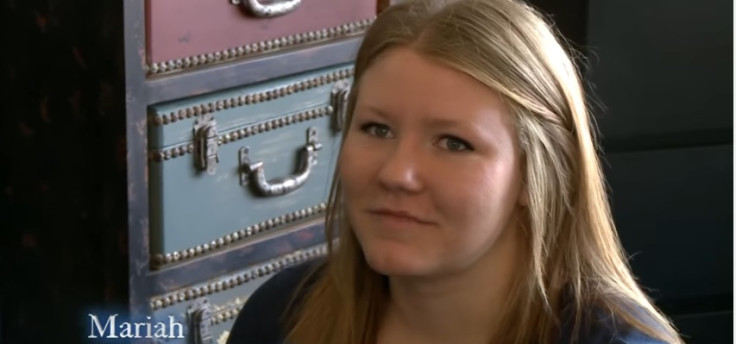 Sister Wives star Kody and Meri Brown were reportedly shocked when they learnt that their daughter Mariah is lesbian. In the latest episode of the TLC's reality TV show, which aired on Sunday 1 January, the 21-year-old daughter of the polygamist family gathered her mother, stepmothers and her father to reveal her sexuality.
"This feels so awkward. I'm freaking out," Mariah told her near ones and after a bit of hesitation, she said. "I'm gay." She made the announcement to the bewilderment of her family who appeared shocked after hearing the news. The episode ended with the announcement and fans are yet to see how her family would react to her coming out of the closet.
Before the big announcement, Kody's third wife Christine assumed that Mariah was planning to say something regarding her decision to get transferred to a university close to her home. "Are you serious?" Christine asked, while Meri chose to remain silent. "Yeah," answered the college student reaffirming her sexuality.
The trailer of the next episode hints at Meri and Kody accepting their daughter, but it seems like they have some reservations. Although the first wife of the polygamist seemed okay with Mariah's revelation, she was heartbroken that her only daughter kept it a secret from her. "I did not see it coming... I thought I knew my daughter, I didn't," she said as she was reduced to tears.
Kody and Robyn, on the other hand, were smiling during the announcement and Meri was quite hurt by their expression. However, the father-of-18 had his own logic for his silence. "We're not happy that Mariah's gay, we're happy that she knows herself," he is seen saying the video.
Further, there promo showed what could be a heart-to-heart conversation between the mother-daughter duo. "I just don't want to say the wrong thing and be offensive, but at the same time I want to be able to say what I feel," she tells Mariah.
Soon after the announcement, Meri tweeted that the family was headed to watch a movie, hinting that all was well at the Brown household.