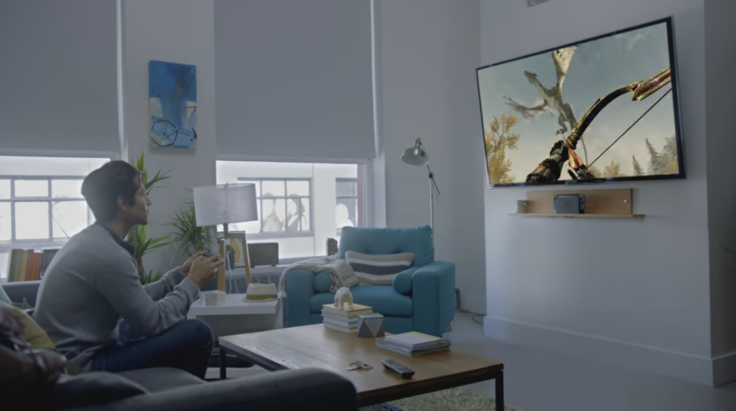 After months of intense speculation Nintendo has officially announced its new console: the Nintendo Switch. The reveal trailer launched yesterday showed off its core concept and footage of multiple games, including Mario Kart, 2K Sports' NBA 2K17 and Bethesda's Skyrim: Special Edition.
However, Bethesda has not confirmed whether its open-world RPG is coming to the new console.
"We're happy to have had the opportunity to collaborate with Nintendo on the video," a Bethesda spokesperson told Games Industry.
"While we are not confirming any specific titles at this time, we are pleased to announce our partnership with Nintendo and support of the Switch. We look forward to revealing specific games and details in the future."
A representative for 2K Games reportedly gave Polygon a similar statement regarding NBA 2K17 which launched in September for PS3, PS4, Xbox 360, Xbox One and PC. The remastered Skyrim is set to release on 28 October for PS4, Xbox One, and PC.
In August, Bethesda's vice president of marketing and PR, Pete Hines, told Australian website Finder that the company could offer third-party support for Nintendo's new console, known at the time by its codename NX.
"It's definitely something we will look at," Hines had said. "Our philosophy is that we will put our games out on any format that supports the games as we envisage and make them. If the NX fits that from a technical standpoint, and fits the game that a developer in our stable is making, I don't see why we would not put it out on NX."
The video also showed multiple other games including Splatoon – a new Mario platformer – and The Legend of Zelda: Breath of the Wild.
"Today's video incorporated short glimpses of representative gameplay to demonstrate the liberating nature of the Nintendo Switch home gaming system," Nintendo said in a statement shortly after the video was released.
"Full game demonstrations, the list of Switch launch window titles, as well as launch date, price, product configuration and related specifics, will be shown and announced prior to the March launch."
Meanwhile, Ubisoft confirmed that Just Dance 2017 and a number of other games are in development for the Switch. Other games officially announced for the Switch include The Legend Of Zelda: Breath of the Wild, Dragon Quest 11 and Project Sonic 2017.
The Nintendo Switch is set to release in March 2017.