Snapchat looks to raise up to $4bn for IPO
Snapchat is still seen as attractive to investors despite limited profitability.
US tech giant Snap Inc - formerly Snapchat - could raise as much as $4bn (£3.2bn) when it goes public early in 2017, an insider has told Bloomberg.
It has been estimated the initial public offering (IPO) could value the company at between $25-$35bn, though the insider - who asked not to be identified - said the final valuation might reach $40bn. The company has not made an official comment on the reports.
The valuations are high for a company which has so far struggled to make a profit. In 2015, the company only showed a $59m profit, according to Vanity Fair, but techcrunch estimates that by 2017, it could be generating between $500m and $1bn. Snap Inc is also moving into hardware, with the launch of special glasses which are Snapchat-enabled.
Along with Dropbox, Uber and Pinterest, Snapchat is seen as an attractive proposition for investors, even if profit remains elusive for some time.
Michael Grimes from Morgan Stanley Bank, which along with Goldman Sachs is leading the public offering, said that part of what matters to investors is that companies have potential somewhere down the line.
"It's not about the trailing rear view mirror or whether it's two quarters away or 10 quarters away," Grimes told the LA Times. "It's about can you draw a line to profitability without making a leap of faith."
Snap Inc's 26-year-old CEO Evan Spiegel has spoken publicly about his desire to take the company public. At the 2015 Code tech conference in California he said: "We need to IPO, we have a plan to do that. An IPO is really important." Spiegel turned down $3bn from Facebook in 2013, and his company has since gone from strength to strength. There are now an estimated 100 million daily active users of the app worldwide.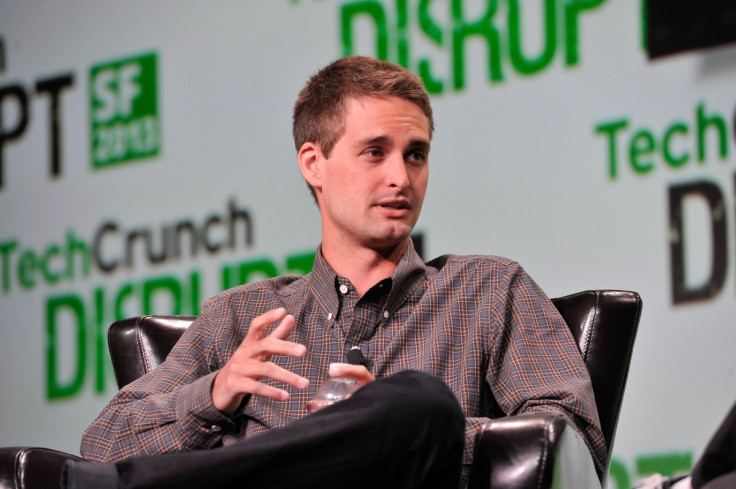 © Copyright IBTimes 2023. All rights reserved.