Snooker World Champion Neil Robertson opens up about video game addiction
Snooker legend admits he was addicted to Fifa, World of Warcraft and League of Legends.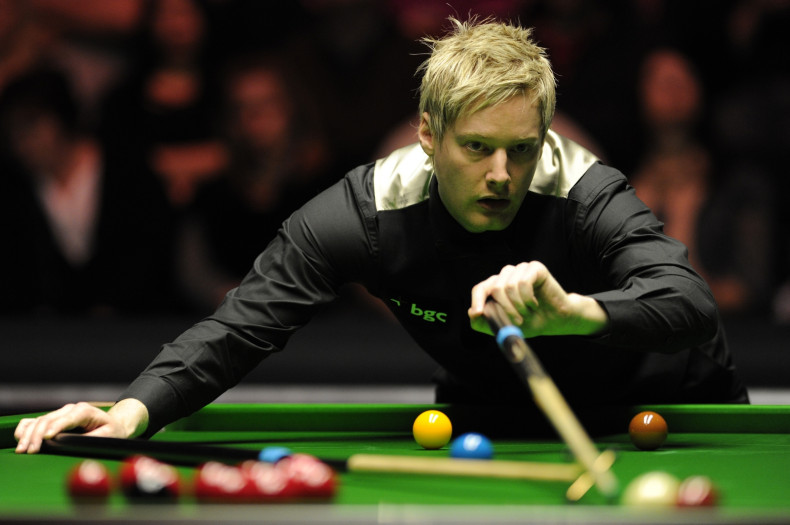 Former world snooker champion Neil Robertson has opened up about an addiction to video games that had a huge impact on both his professional career and his personal life. The Australian won his world title in 2010.
In an interview with Eurosport, Robertson revealed that his obsessions with World of Warcraft, League of Legends and EA Sports' Fifa series, lead to sleep deprivation that had a negative impact on his performance at the crease.
"I'm two months sober, if you like, from playing them. My friend said to me: 'You don't get to choose the crack you are addicted to'. And the multiplayer online ones I can't touch because I just get too hooked on them."
The 35-year-old won his world title at The Crucible in 2010 before going on to win the Masters title in 2012 and the UK Championship in 2013 and 2015.
"In the past, I've been staying up and playing [League of Legends]. Then all of a sudden, it is 6am, the birds are tweeting and I'm thinking: 'Oh my God, I've got to get up in a couple of hours to take my son Alexander to school. Then I've got to practice.
"Mille [Robertson's partner] absolutely hates it. League of Legends is banned in my house. And rightly so. It is just awful. If you are a single guy, and work in a normal job, you can get around it. But you can't win professional snooker matches when you are tired."
"The years I had the 100 centuries, I should probably had around 120 because I got addicted like hell to FIFA 14," said Robertson.
Describing one instance his obsession with Blizzard MMO World of Warcraft got the better of him, he said: "I was part of a raid team, and we played a few nights a week. When we got out to China for a tournament, I was trying to make the raid slot. When I got out there, the connection was so bad that I couldn't get access. I was furious for four or five days.
"All I was thinking about was getting back home for a connection from China. I lost my spot on the team, and all of a sudden that became more important than the snooker, which is absolutely crazy."
Video game addiction isn't as prevalent as many parents would like to believe, but it exists and afflicts many around the world. A study from Oxford University published in November 2016 surveyed 19,000 men and women, of which between 2% and 3% had experiences at least five of the symptoms of "internet gaming disorder" they had listed.
Robertson is currently competing in the 2017 world championships, defeating Thailand's Noppon Saengkham in the first round. He'll face Marco Fu in the second round on Sunday (23 April).
For all the latest video game news follow us on Twitter @IBTGamesUK.