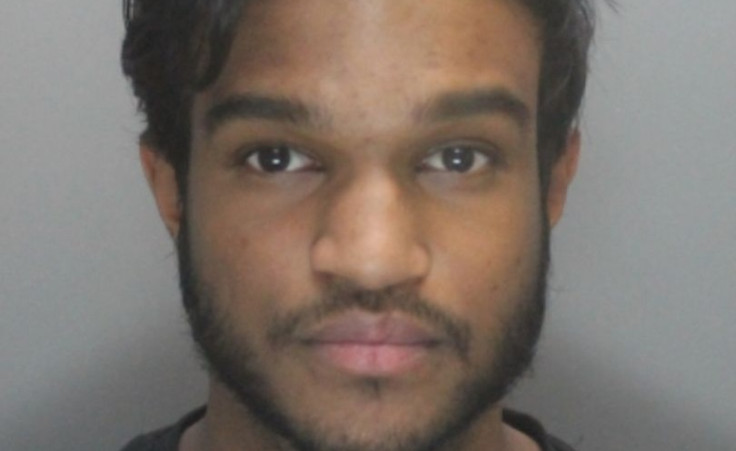 A student who saw his advances rejected by a teenage girl pretended to be white to trick her into attending a hotel room blindfolded before he sexually assaulted her, a court heard.
Jayanaka Kariyawasam was undeterred by a police warning to leave the woman alone and, after being rejected, used Facebook to contact her under the name 'Charlie'.
The 21-year-old even sent pictures of a white man's penis and told her that he wanted their first meeting to be all about sensation and touch, to convince her to be blindfolded and tied with her arms behind her back and legs bound.
A jury at Liverpool Crown Court heard that he then began his sexual assault and only halted the attack when she began bleeding and repeatedly asked him to stop, reported the Liverpool Echo.
Kariyawasam, of Liverpool Road, Huyton, was jailed for three years despite denying the sexual assault, claiming it was a consensual "fantasy" between the pair.
The Liverpool University law student had been snubbed by the teenager, who has not been named for legal reasons, after sending 200 emails to her in just two days.
He had also become jealous when he grabbed her phone when she began speaking to someone else and the victim contacted police.
Kariyawasam then began contacting her under the name Charlie and when the exchanges became sexual he sent her a picture of a white man's genitals.
Arthur Gibson, prosecuting, said he left a room key in a bush outside but when inside the hotel room she noticed his voice and he replied: "I'm not Charlie, I'm Jay."
The victim then contacted her mother who called police and the offender fled. Recorder Rowena Goode said it was a "highly unusual case" involving an "extraordinary" and "meticulously planned" hotel meeting.
The judge said according to the Echo: "She made it absolutely plain to you she no longer wanted any contact with you, but you simply did not give up. You devised a scheme to get back into contact with her."
In mitigation Liam Kotrie said Kariyawasam was sorry for the incident and was "heartbroken" by the woman who did not want a relationship with him.
Recorder Goode addded: "It's telling in my view that your reaction when you revealed your identity and when she understandably was overwhelmed by this mixture of anger, distress and fear, was not that you had done it because you were so desperate to be with her, but you wanted to ruin her life because you thought she had ruined yours."
Kariyawasam was handed an indefinite restraining order and must sign on the Sex Offenders Register for life.