Somali pirates hijack Aris 13 oil tanker in first commercial ship heist since 2012
Eight crew members are reportedly onboard the ship which was captured in the Indian Ocean.
Somali pirates have hijacked the Sri-Lankan-flagged oil tanker Aris 13 in the Indian Ocean on Monday (13 March), a Somali official said. They reportedly guided it to the Puntland region of Somalia, in the first hijack of a commercial ship by Somali pirates since 2012.
The freighter turned off its tracking system and diverted its course towards the Somali coast after sending a distress call, John Steed of aid group Oceans Beyond Piracy told Reuters. Eight crew members were reportedly on board the tanker at the time of the hijack.
"The ship reported it was being followed by two skiffs yesterday afternoon [13 March]. Then it disappeared," said Steed, who is in contact with naval forces who were tracking the hijacked vessel.
Steed said that an aircraft from the region's naval force was flying overhead to track the ship's movement to determine what was happening.
The Aris 13 is owned by Panama company Armi Shipping, managed by Aurora Ship Management in the United Arab Emirates, according to Reuters.
According to sources who spoke to Voice of America's Somali service, regional officials in Somalia are assessing the circumstances of the hijack. At least eight pirates are suspected to have been involved in the hijack, the sources said, adding that the vessel moved near the coastal town of Ras Asayr.
Gerry Northwood from MAST, a maritime risk management consultancy, told IBTimes UK in an email statement that "it was very likely that such an attack was going to occur. The characteristics of the hijack are similar to some of the early piracy activity we saw around 2005, and those responsible will have analysed the changing economic and political situation around them and decided that now was an opportune time to launch an attack."
Northwood added that while the Aris 13 was almost certainly a soft target for the pirates, those who planned the attack "would have been acutely aware of the decreasing military presence in the area and the increasing numbers of ships which are not sufficiently capable of defending themselves against a hijack."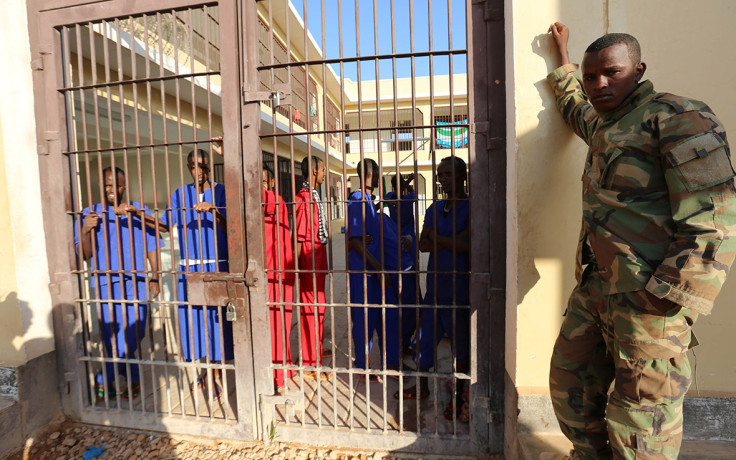 Piracy off Somalia's coast has declined in recent years. At its height in 2010-2011, piracy had cost the global economy $7bn a year in increased trade expenses, VOA reported. Pirates were attacking tens of ships every month and claimed millions of dollars as ransom for their release. More than 1,000 hostages were also taken captive by the pirates during that period.
It has been three years since the Somali pirates successfully hijacked a commercial ship. The number of attacks has declined due to shipping firms hiring private security and the presence of international warships, naval forces from Nato, the EU, the US and other independent countries.
© Copyright IBTimes 2023. All rights reserved.