Somalia: Al-Shabaab chief Zakariya Hersi renounces violence and becomes fighter for peace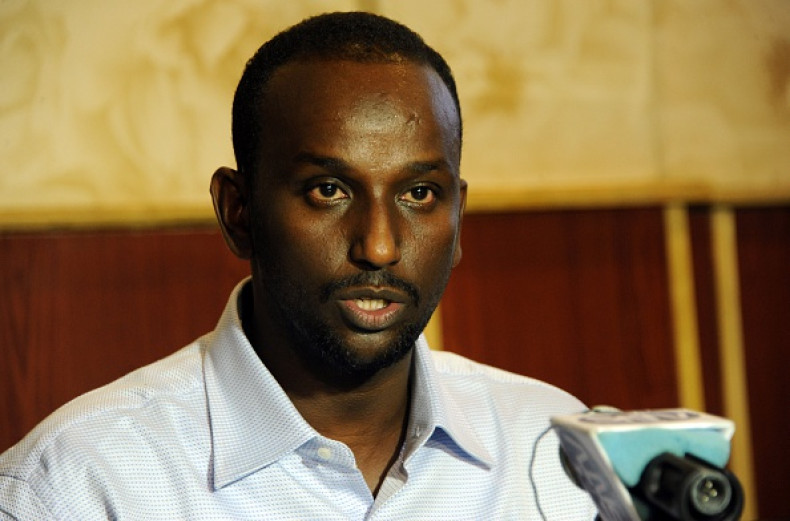 A top intelligence chief of Somalian terror group al-Shabaab has quit and called for reconciliation between warring sides in the country.
Zakariya Ismail Hersi, who had a $3m bounty (£1.9m) on his head, spoke to journalists in Mogadishu for the first time after he surrendered to Somalian authorities last December.
Who are al-Shabaab militants?
Al-Shabaab, which means "The Youth", aims to overthrow the Somali government and impose its own version of Islam in the country. It is an off-shoot of the Islamic Courts Union, a rival administration to the Transitional Federal Government in Somalia.
Al-Shabaab controlled Mogadishu and the southern region of Somalia from 2006 until 2011, when it was defeated by African Union peacekeepers.
The group often carries out attacks in Kenya, in retaliation to the deployment of Kenyan troops in Somalia in 2011.
"I can confirm that as of today I am no longer a member of Al-Shabaab and I have renounced violence as a means of resolving conflict and I will aim to achieve my goals towards peaceful means, and through reconciliation and understanding," Hersi said.
Some have argued that Hersi left the insurgents as he was fearing for his life due to friction with colleagues loyal to Ahmed Godane, the Shabaab leader who was killed by a US air strike last September.
In 2012, the US offered a total of $33m (£21m) in exchange for information leading to the capture of Hersi and other six top Shabaab leaders.
Shabaab, which pledged alliance to al-Qaeda in 2012, has been fighting against Somalian and Kenyan troops and its attacks have resulted in the deaths of thousands of people.
Last week, three Somali nationals were killed when a suicide bomber detonated a car bomb outside a hotel housing the advance party of Turkish President Recep Tayyip Erdogan, who visited the country days later.
At the beginning of January, Shabaab praised the attack on French satirical magazine Charlie Hebdo, in which ten journalists and two policemen were killed, and warned that similar attacks will occur again.
The group sparked worldwide outrage after it killed 67 people at the Westgate shopping mall in Nairobi, Kenya, in 2013.
The insurgents claimed responsibility for the attack and said that it was carried out in retaliation to the Linda Nchi military operation, which saw the deployment of Kenyan troops in Somalia to counter attack the militants in 2011.