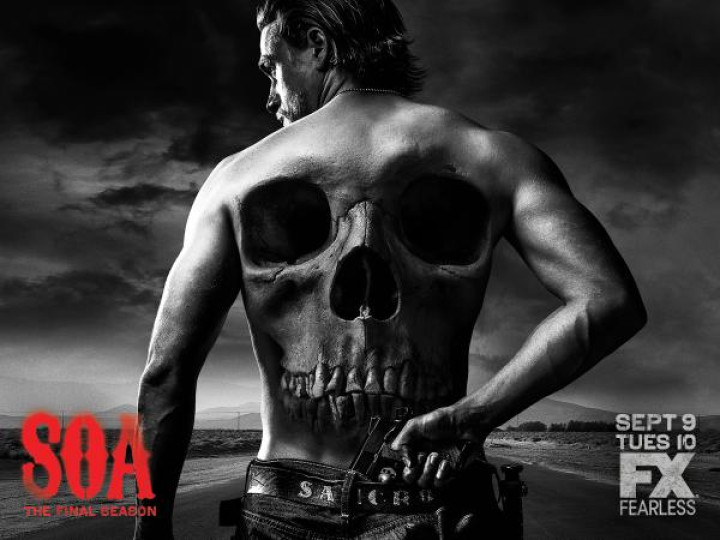 Sons of Anarchy Season 7 is only a few episodes away from its final ride and fans are eagerly waiting for the moment of truth in Jax Teller's life.
This Tuesday, the FX blockbuster will air episode 10 titled 'Faith And Despondency' which could bring back some much needed light moments and a brooding romance in the town of Charming.
Now that Winsome (played by Inbar Lavi) is back in town, it is possible for romance to blossom between the widower Jax and the prostitute.
"Winsome has to have some kind of idea of a Prince Charming that will come and sweep her out of the situation that she is in," Lavi told Entertainment Weekly.
"The relationship that is built between Jax and Winsome is somewhat healing for both of them. They were both hurt and disappointed by life's course. They're both in some kind of agony, and they've experienced loss in different ways, so they allow each other to be vulnerable for a minute together."
Fans are still reeling from the shocking and brutal death of Bobby Munson at the hands of August Mark but the twists and turns in the final ride of Kurt Sutter's biker drama do not end there.
It will be interesting to see how the SAMCRO president reacts to the dreaded truth that his own mother, Gemma killed the love of his life, Tara.
The official synopsis of episode 10 reads: "Love is in the air for Samcro members but death wins the day."
Click here or here to watch SOA episode 10 'Faith And Despondency' live stream online on FX networks.
More will happen when the Sons Of Anarchy returns with episode 19 on 10 November on FX network.