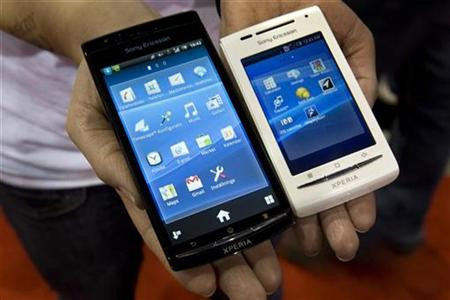 Plants vs Zombies casual games maker Popcap has inked a new global deal with smartphone maker Sony Ericsson to provide pre-loaded games for its Xperia mini and Xperia mini pro smartphone models.
The new deal means that Sony Ericsson customers will find their smartphones pre-loaded with a slew of Popcap titles. In its press release the company specifically named PopCap's popular Plants vs Zombies, Peggle and Chuzzle games as being a part of the new deal.
The release clarified that the handsets will come pre-loaded with the full version of Chuzzle and unlimited trial modes of Plants vs Zombies and Peggle.
Giordano Bruno Contestabile, PopCap's senior director of global product and business strategy for mobile commented on the deal:
"We are delighted to partner with Sony Ericsson to fulfill our promise to Android users and bring PopCap's hit mobile games to an ever-widening base of smartphone users.
"As the Android ecosystem matures, PopCap is committed to providing best-in-class game experiences for Android game players.
"The Sony Ericsson Xperia mini devices are equipped with superior processing power and exceptional screen resolution on the Reality Display with Mobile BRAVIA® Engine, which provides an excellent platform for delivering the quality fun that our fans have come to expect."
With Global Product Marketing Manager at Sony Ericsson Fredrik Mansson later adding:
"By partnering with companies such as PopCap, we are demonstrating our commitment to bringing the very best communication and entertainment experiences to our phones.
"Games such as Plants vs. ZombiesTM, Peggle® and Chuzzle® are becoming increasingly popular amongst Android users and we are proud to be able to offer them exclusively on our XperiaTM mini and mini pro."