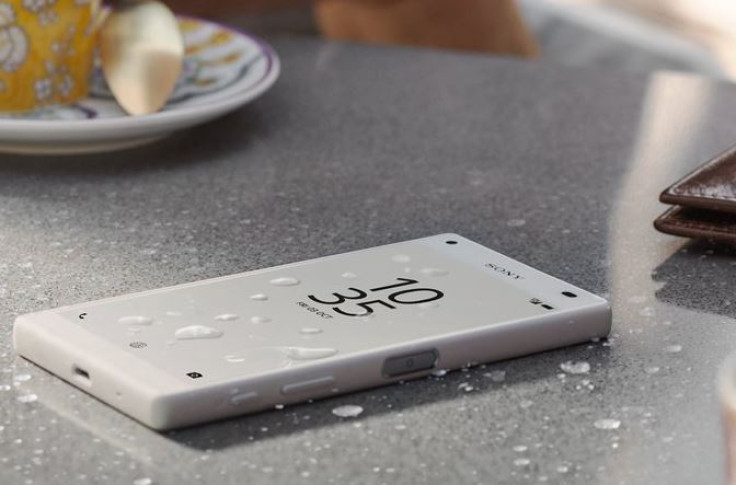 Sony has acknowledged that a touchscreen issue has affected a "limited number" of Xperia Z5 Compact phones. Only those having the white edition are experiencing the problem, while other colour variants function normally.
The glitch was reported by numerous users on the SonyMobile support forum. They have complained that the touchscreen registers a letter or command issued just once, multiple times. Rebooting to safe mode, factory reset and even reinstalling the phone has not helped users overcome the problem. Those who replaced their devices with a new one, have stated that the issue still persists.
"I just got my z5 couple days ago and i already have a problem with my phone. when im about to type a msg and i press a letter (lets say i press S one time) the phone will register it like this sssssssssssssssss and it wont stop ... if i use facebook i cant scroll down because everytime i try it will enter every single post or picture. i also have a small recording of some of my problems where i have to press many times before the phone wants to do something. if i lock the phone and open again the problem goes away for some time and it happens again if i use it for a bit. i did reset/reinstall the phone .. same problem (sic)," reports a Z5 Compact onwer on Sony's support site.
Thankfully, Sony has found the root cause of the issue, and has promised to release a software update in week 44 -- between 26 October and 1 November -- to fix it.
In a statement, the company said: "Sony Mobile is committed to providing the highest standards of product quality and customer service for all of our products. We are aware of reports of a limited number of customers experiencing touch input issues on their white Xperia Z5 Compact devices. By gathering information and analysing returned devices we have found the root cause and will release a new software to improve the user experience on your white Z5 Compact. Other colour versions of the Xperia Z5 Compact are not affected by this issue."
"The software update will be available on our support software PC Companion and Bridge for Mac from beginning of week 44. The software is rolling out through retail partners with exact timings varying by region and/or operator."
The company recently released a new firmware that brings build version 32.0.A.5.32 for the Z5 Compact models E5803 and E5823. It is unclear whether the update fixes the touchscreen problem, but those who have updated to this version, have noticed performance improvements.