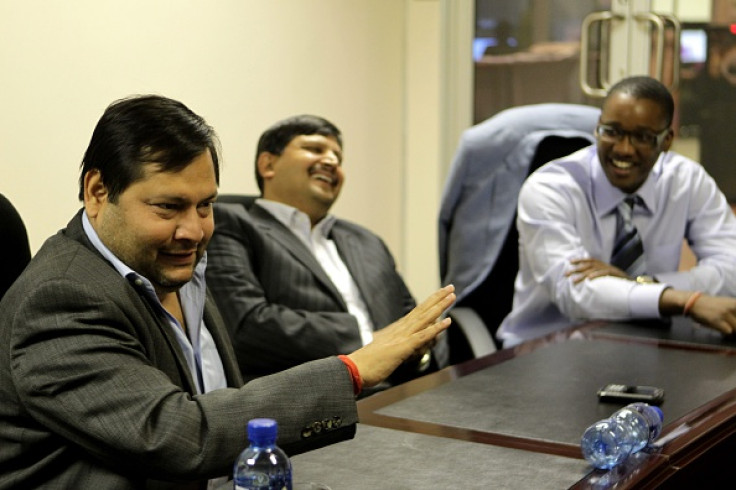 A special South African police unit is considering whether to investigate allegations of corruption involving the Guptas, a wealthy Indian family accused of wielding excessive political influence in the country.
The opposition Democratic Alliance party sent a formal complaint to the police unit, known as the Hawks, calling for an investigation on corruption allegations involving three Gupta brothers and Duduzane Zuma, son of President Jacob Zuma, Bloomberg reported. Duduzane is the director of some Gupta-owned firms.
Who are the Guptas?
In 1993, brothers Ajay, Atul and Rajesh (also known as "Tony") left their home country in India's Uttar Pradesh state and emigrated to South Africa, where they set up the family business Sahara Computers.
The Guptas and then vice-president Jacob Zuma met for the first time at the Sahara Estate in 2003. Zuma has often been accused of having close ties with the Guptas and allowing them to influence the country's political scene.
Some refer to the relationship between the president and the family by the portmanteau "Zupta". The scandal involving the family has been branded "Guptagate".
Read more about the Gupta family.
The complaint came as several officials claimed they were offered ministerial positions by the Guptas or were removed from their offices after refusing to accommodate the requests of the Indian magnates. The Guptas denied the allegations and Zuma said during a parliamentary session on 17 March that no minister was ever appointed by the family.
Zuma admitted the Guptas are his friends, but said there was nothing improper about their friendship.
Some analysts believe the president, who has been urged by the opposition to resign, will soon lose the trust of influential members within the ruling party African National Congress (ANC) due to the prolonged allegations of corruption and growing discontent.
However, on 23 March, ANC denied Zuma offered to resign following mounting pressure over corruption allegations. Stephen Chan, a leading academic specialising in South African affairs at London's Soas university, told IBTimes UK the mounting problems are unlikely to result in the ANC opting for a change of leader.