China has said that its territorial claims on the disputed waters in the South China should not be taken up for discussion at the Asia-Europe Meeting (Asem) in Mongolia's capital Ulaanbaatar at the end of this week. Chinese Foreign Minister Kong Xuanyou said Beijing is opposed to any mention about China's claims in the sea and it "should not be on the summit's agenda". Asem will be the first major multi-lateral diplomatic forum that will bring China face-to-face with its Western counterparts after The Hague arbitration ruling, which is expected on 12 July.
The case against China was brought by the Philippines, which also has overlapping claims along with Vietnam, Malaysia, Brunei and Taiwan. China has been asserting that it will not honour The Hague ruling, inviting criticism.
A Beijing-based diplomat, who is involved in the preparations for Asem, is reported to have said that it is highly unlikely that a meeting in which European leaders will be taking part would leave out the issue. The meeting is expected to be attended by Japanese Prime Minister Shinzo Abe, Chinese Premier Li Keqiang and German Chancellor Angela Merkel, Reuters reported.
China has accused the US of patrolling close to its territory at Spratly Islands although Washington claimed it to be part of its regular and routine sailing.
"There is no reason to get the South China Sea issue into this Asem meeting citing freedom of navigation and security interests as causes of concern. It's got no leg to stand on," the Chinese diplomat said.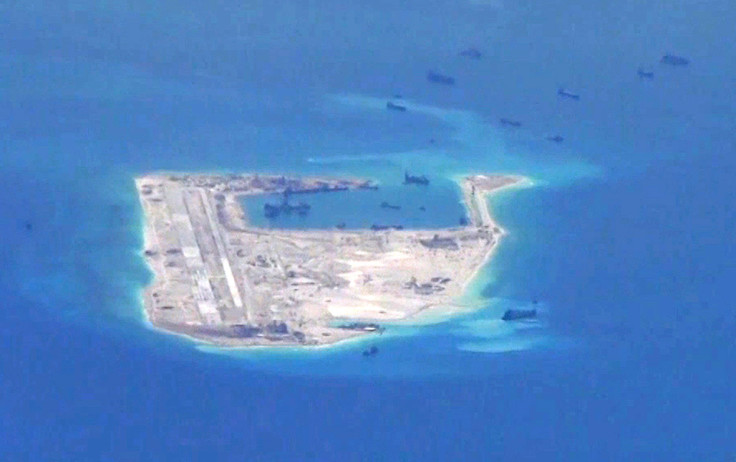 Beijing has said that its activities in the sea would benefit the international community. A fifth lighthouse set up by China on Mischief Reef will soon become operational, according to China Daily.
Xu Ruqing, head of China's Maritime Safety Administration, said: "The five lighthouses will work like the other 2,000 or so lighthouses in China's coastal regions, providing nonstop navigational services for maritime and rescue activities."
The South China Sea is a crucial trade corridor linking the Pacific and the Indian oceans, and Xu said the construction of the lighthouse shows how Beijing has been fulfilling its responsibilities in boosting navigational safety in the region.