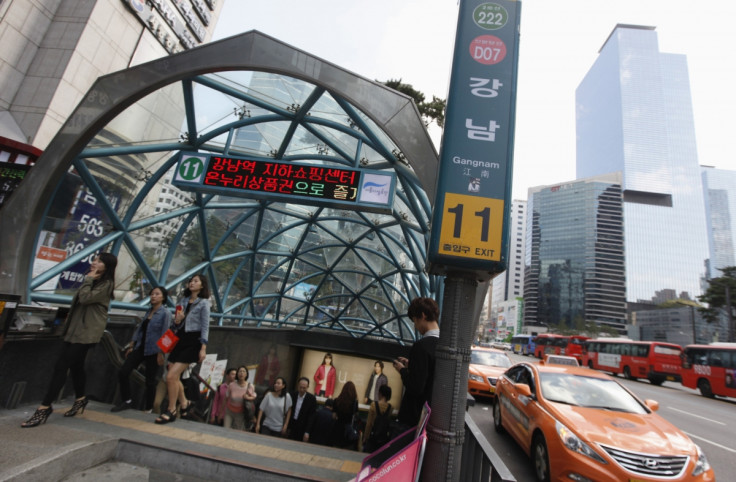 At least four people have died and 10 others injured following a blast at a construction site near the South Korean capital of Seoul. A subway, which was under construction, collapsed due to what is believed to be the explosion of an oxygen cylinder, local media reported.
The accident occurred at around 7.20am local time when several workers were welding iron bars 15m (49ft) underground the blast site, officials from the Gyeonggi Province Fire and Disaster Headquarters said. The AP reported that officials did not want to be named citing office rules.
Three workers were found dead underground, while one worker's body was lying above ground due to possibly being blown upward by the force of the explosion. The victims who were trapped under the debris were taken to nearby hospitals for treatment. The condition of three of them is said to be critical.
While the police and fire department are yet to determine what exactly caused the explosion, an official from Namyangju fire department told the news agency under the condition of anonymity that a gas tank used for welding iron bars might have exploded.
This accident is the latest addition in the list of such safety accidents in South Korea. On 19 May, over 20 oxygen tanks exploded at a US military base in the country, triggering a fire. However, no causalities were reported.
Safety issues have been a cause for concern in the Far East country, especially after a ferry carrying 476 passengers capsized killing more than 300 people in April 2014.
Besides, the labour rules of Seoul were questioned following public outrage after a 19-year-old worker died at a subway construction site recently. He was hit by a tube train while doing maintenance work on the station platform. Critics have said safety regulations were breached.
However, analysts cite that many safety problems in South Korea are due to poor regulation of the existing laws, and also wide ignorance that persists regarding safety in general.