South Korea MERS virus outbreak: 500 schools shut and tourists scared off by deadly disease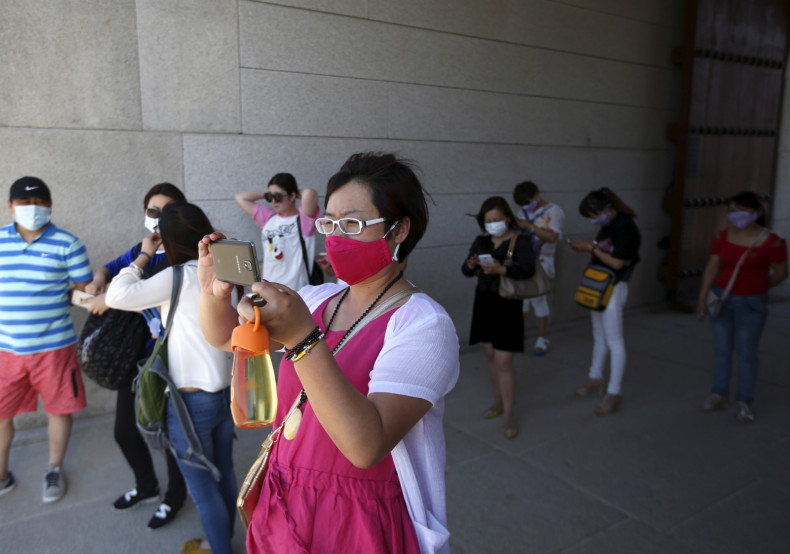 South Korea shut down more than 500 schools on 3 June in an attempt to contain an outbreak of the deadly Middle East Respiratory Syndrome (MERS) virus in the country.
The move came after the government confirmed two people have died from the disease that currently has no vaccine or known curative treatment.
Students and staff at 544 institutes, mainly in the north-western Gyeonggi province, South Korea's most populous region, were told to stay home as a precautionary measure.
To avoid fuelling panic, the Ministry of Education stressed how the figure represents just 3% the nation's schools, local news agency Yonhap reported, adding that six institutes in Seoul decided to suspend classes at the request of parents.
Earlier, officials said another five cases of MERS had been confirmed, bringing the number of people infected up to 30.
The virus, belonging to the same family as the common cold and SARS, which killed almost 800 people between 2002 and 2003 in a pandemic that started in Asia, was first reported in South Korea on 21 May.
So far, around 750 people have been isolated for possible infection and two, a 58-year-old women and a 71-year-old man, have died.
The outbreak has scared away tourists, with local newspaper Chosun Ilbo reporting that some 2,500 people, mostly from China and Taiwan, have recently cancelled plans to travel to the country.
Alarm is also growing within the national public, as shopping malls have recorded a sharp increase in sales of masks, hand sanitizers and mouthwashes, according to AP.
Considered to be deadlier but less transmissible than SARS, MERS was discovered in 2012.
As of the end of May, 1,149 laboratory-confirmed cases and 431 deaths have been reported to the World Health Organisation (WHO).
Most occurred in Saudi Arabia and the United Arab Emirates, but the virus has also been identified in Europe and Asia, generally in people who had travelled to the Middle East or had contact with others who had recently been there.
Typical symptoms are fever, cough, and shortness of breath, according to the World Health Organisation (WHO).