A south London drug mule smuggled cocaine worth £47,000 in her vagina in an attempt to hide it from officals.
Border Force officers at Gatwick Airport arrested Estelle Brett, from Brockley, on 14 January after she landed in the UK from St Lucia.
Swab tests on the 20-year-old's luggage produced a high positive reaction for cocaine and even though she refused to have an X-ray she later admitted that she had originally swallowed the packages of drugs.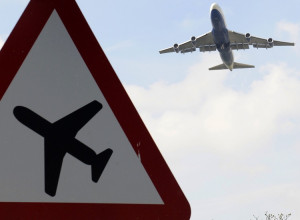 She had waited for the drugs to pass through her system for her to collect them during her flight while locked in the cabin toilet. She then hid the drugs in her vagina in the hope she wouldn't get caught.
Brett pleaded guilty to drug importation charges at a hearing at Croydon Crown Court and was jailed for 32 months.
Border Force South Regional Director Carole Upshall said: "This case shows the lengths smugglers will go to in their attempts to bring Class A drugs into the UK. Those who swallow packages like this are effectively risking their own lives."