South Sudan conflict: Leaders agree partial ceasefire but 'critical issues' still unresolved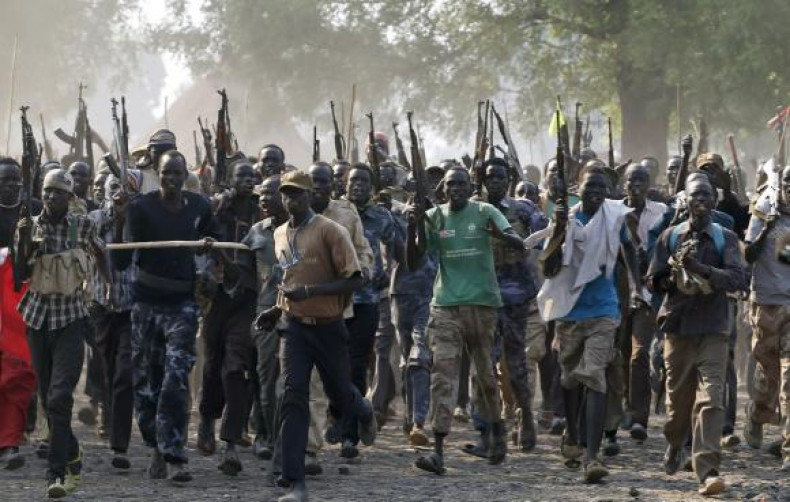 South Sudanese warring sides have agreed on a ceasefire after the country's 13-month-long civil war has killed thousands.
President Salva Kiir and rebel leader Riek Machar reached an agreement after four-day-long talks held in the Ethiopian capital Addis Ababa.
"Complete cessation of hostilities in South Sudan is expected as of this morning [Monday 2 February]," Seyoum Mesfin, a negotiator from the regional Intergovernmental Authority on Development (IGAD), was quoted by AFP as saying.
The new truce came after the two leaders signed and then broke several ceasefires in 2014.
However, some of the crucial issues regarding the conflict have not yet been addressed.
"This is a partial agreement because we have not solved some of the most critical issues," Machar said after the signing, citing disagreements on the "transitional government structure".
Negotiations will resume on 20 February with IGAD giving the warring sides one last chance to reach a final agreement by 5 March.
The two leaders have been urged by several countries to reach a full agreement and end hostilities.
Some countries, such as the US, have also threatened to impose sanctions if a truce is not reached.
The Ethiopian Prime Minister Hailemariam Desalegn warned that failure to reach full agreement could have serious consequences for the South Sudanese people.
The South Sudan conflict erupted in December 2013 when Kiir, from the Dinka ethnic group, accused then vice-president Machar of plotting to overthrow the regime.
The accusations sparked violence in the country, where factions loyal to Kiir and Machar engaged in tit-for-tat violence that has claimed thousands of lives.
At least four million people are also at risk of a man-made famine, due to lack of funds and widespread fighting which has stopped volunteers reaching certain areas.
As the civil war entered its second year in December, human rights activists warned the conflict was far from over and the country has experienced a "colossal loss of life".
South Sudan conflict in numbers
Four million people at risk of famine
$1.8bn (£1bn) needed to assist conflict victims and refugees
1.1 million – 1.5 million people displaced
116,989 refugees fled to Uganda since 16 December (UNHCR, 24 June, 2014). Of these:
101,780 women and children (87%)
76,043 children under the age of 18 (65%)
10,000 people killed since December 2013 – UN estimate (June 2014). The International Crisis Group estimates that at least 50,000 people have been killed.