Southern Rail has said it would be able to run more trains during next Monday's (23 January 2017) expected conductors' strike because of the introduction of more driver-only operated (DOO) trains – the very thing that RMT union members are protesting against.
Southern has claimed that 70% of services would run on the first day of next week. This is 10% more than during previous conductors' strikes because DOO services have been extended to reach 80% of routes this month. DOO trains see conductors being shifted into on-board train supervisor roles, making their absence on strike days less strongly felt.
Angie Doll, Southern's passenger services director, said: "Whilst, inevitably, there will be disruption next Monday, the good news is that due to the changes we've now fully rolled out, we're now able to run more services on more routes serving more passengers and ultimately we'll have fewer cancellations and delays.
"Next Monday, some 200 extra trains will be running and several routes will have their first service on an RMT strike day. The RMT should now recognise that their industrial action is wholly futile."
Routes that were previously suspended on an RMT conductor strike days but are to run on Monday include:
Eastbourne – Hastings
Chichester – Portsmouth and Southampton
Lewes – Haywards Heath
Coastway stations (including Bognor, Littlehampton, Eastbourne, Worthing and Hastings) would have a direct service to London
Southern have also promised to run a full timetable from next Tuesday after drivers' union Aslef suspended a planned three-day walkout and called off its long-running overtime ban. The two parties are currently in peace talks at g' (TUC) headquarters.
Drivers' walkouts have led to a complete shutdown on the Southern network bringing misery to 300,000 commuters in the south-east of England. Passengers will be hoping that today's talks bring the parties closer together after an acrimonious winter in which any trust between them completely broke down.
Ahead of the talks, Aslef General secretary Mick Whelan said: "Aslef believes that the best way to resolve the dispute at Southern is for all parties to engage in meaningful talks – without preconditions – aimed at finding an agreed way forward."
Charles Horton, chief executive of GTR, said: "We've always made clear our willingness to engage in meaningful talks with Aslef to find a route forward to end their dispute. So, together with our passengers and businesses, we warmly welcome their decision to suspend next week's planned industrial action."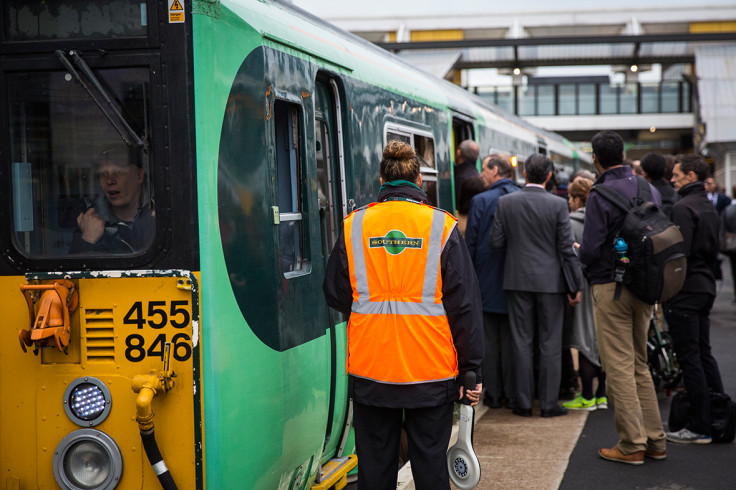 The RMT and Aslef say that DOO trains – whereby drivers are handed sole responsibility for working train doors – are unsafe. The rail watchdog has judged them to be safe in principle, but added the proviso that visibility at certain stations along the Southern network is unacceptable.
Southern has promised to rectify this and guaranteed it would not run a DOO at these stations until such a time.