SpaceX is to attempt to land a rocket used to deliver cargo to the International Space Station (ISS) for the first time on Tuesday.
The company will launch one of its Falcon 9 rockets at 6.20 (EST), weather permitting, from Cape Canaveral Air Force Station in Florida.
A barge in the Atlantic Ocean will be waiting with a 300-feet long and 170-feet wide platform, referred to by SpaceX as the "autonomous spaceport drone ship", for the first stage of the rocket to land on.
"Reusability is the critical breakthrough needed in rocketry to take things to the next level," Elon Musk, founder and CEO of SpaceX, said in a talk at the Massachusetts Institute of Technology in October.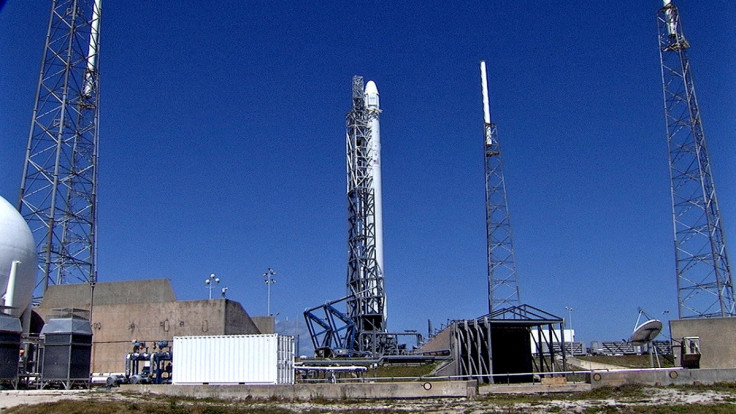 "We've been able to soft-land the rocket booster in the ocean twice so far. Unfortunately, it sort of sat there for several seconds, then tipped over and exploded. It's quite difficult to reuse at that point."
Musk has predicted that there is a 50% chance of success, and if it is able to land undamaged on the platform then the rocket will be reused by SpaceX in future launches.
The unmanned mission to deliver over two tons of food, supplies and science experiments to the ISS has already been postponed once and if bad weather prevents the launch on Tuesday then another attempt will be made on Friday.
In October, fellow Nasa contractor Orbital Sciences saw its resupply rocket Antares explode on launch.
"In this business you always have to be concerned, because getting anything into space is still a danger," said Dale Ketcham of Space Florida, the state-run agency to promote space industry. "It takes a lot of energy to get something into orbit."
SpaceX's cargo run to the ISS will include items lost in the Antares rocket explosion, including small satellites called CubeSats that will be used to measure deforestation from space.