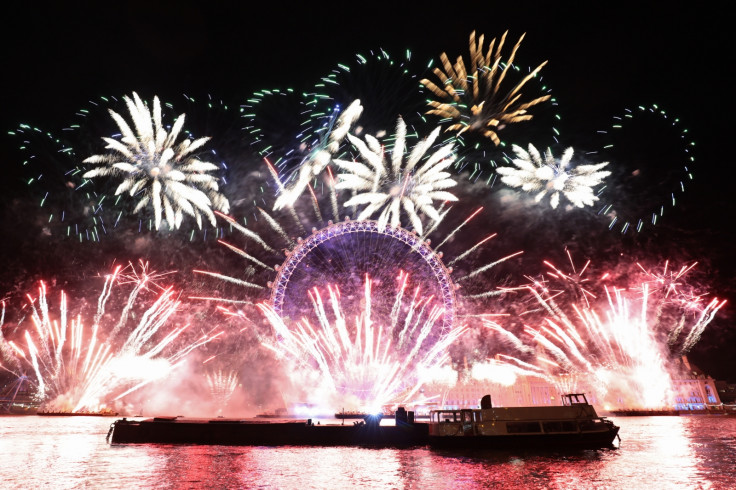 A midnight firework show in the centre of London was met with cheers from tens of thousands of people who had assembled in the British capital to see in the New Year.
There were 100,000 ticketholders who lined the banks of the River Thames and around Trafalgar Square to see off 2017 and welcome the New Year as they witnessed a 12-minute display of some 10,000 fireworks.
The traditional chimes of Big Ben acclaimed the entry of 2018, having been turned back on again after they had been switched off for crucial renovation.
The thousands gathered in London heard a music sound track as backing to the spectacular display with songs by Aretha Franklin, Ariana Grande and Florence Welch.
The UK's other main celebration was in the Scottish capital where Hogmanay saw some 150,000 people celebrate in Edinburgh.
Starring at the Concert in the Gardens were Rag 'n' Bone Man and the Human League with people enjoying many events in the streets.
There had been concern that high winds caused by Storm Dylan might put a dampener on the event. Meanwhile in London, people were urged to remain vigilant in light of the spate of four terror attacks that had hit the British capital in 2017.
Metropolitan police superintendent Nick Aldworth said covert officers, dogs and CCTV would be used to keep an eye on things, although there were fewer officers on the beat than in previous years.
"We are providing a proportionate number of officers based on the threat, number of people coming and the secure environment we've been able to build," he said, according to the BBC.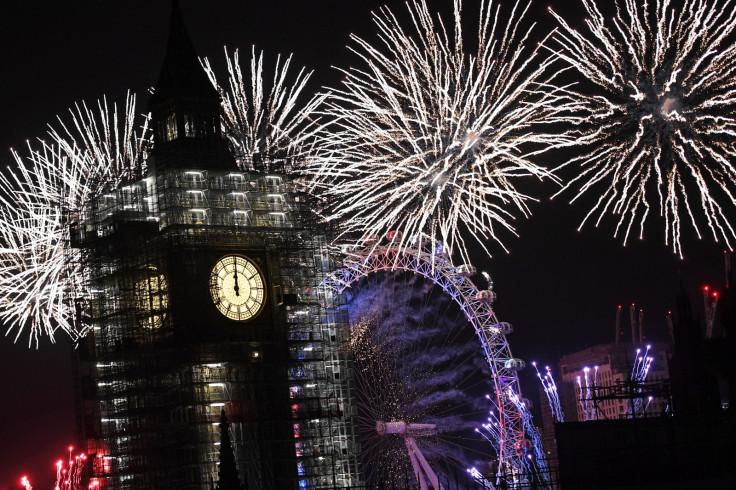 The UK was one of the last countries to see in the New Year, and earlier millions gathered in the world's biggest cities to see spectacular fireworks displays.
Earlier, Moscow enjoyed fireworks with Russian president, Vladimir Putin, seeking re-election in 2018, congratulating his countrymen on the new year and calling for "trust and understanding".
In Dubai, the world's tallest building Burj Khalifa, hosted a massive LED light show instead of fireworks. The display down the side of the 828m tower, showed designs and Arabic calligraphy as well as an image of the UAE's first president, the late Sheikh Zayed bin Sultan Al Nahyan.
In Japan, thousands gathered at the Sea Paradise Aquarium in Yokohama for a New Year fireworks display, while in South Korea, a display of more than 150,000 pyrotechnics lit the sky above Seoul.
Australia and New Zealand were among the first countries to see out 2017 with fireworks lighting up the sky above Sydney harbour for the city's new year celebrations. Meanwhile tens of thousands of Kiwis took to the streets and beaches and there were fireworks on show by Auckland Harbour Bridge.