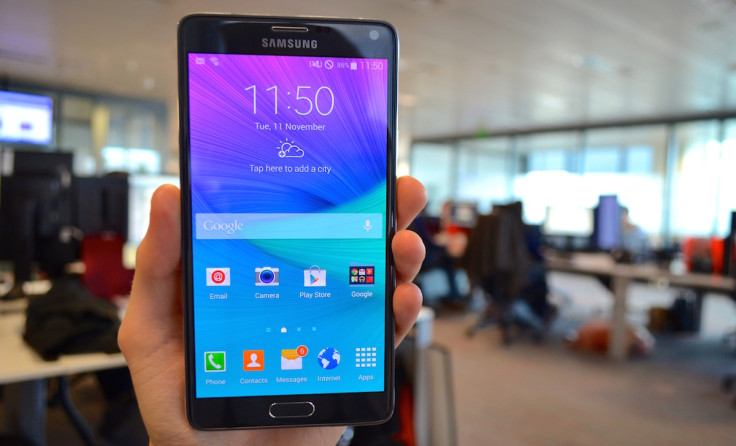 If you wish to own a high-end smartphone in the United States of America, and are fretting over having to spend a chunk of your savings on purchasing a device, check out Sprint.
This major US wireless carrier has launched an initiative under enabling your to lease high-end smartphones, at throwaway prices.
This new initiative termed Sprint Lease, offers high-end smartphones viz Samsung Galaxy Note 4 and LG G3, to customers, on lease, on $0 down payment during purchase.
People in US opting in for Sprint Lease program can get the LG G3 for as little as $15(£10) per month (excluding fees and tax), whereas the Samsung Galaxy Note 4 can be leased by paying $25(£17) a month (excluding fees and tax).
You could use these devices over a course of 24 months (2 years), and then trade them in for another high-end device, on lease after the 24 month lease period expires.
Sprint also lets lease subscribers purchase the devices that were leased at the end of the lease period, as well as letting subscribers continue leasing the current device.
Other devices available under Sprint lease are: Samsung Galaxy S5, Samsung Galaxy S5 Sport.
Apple's iPhones viz, iPhone 6 and iPhone 6 Plus are also offered by Sprint for lease under its 'iPhone for Life' program.
Is the above deal worth considering?
On paper, the Sprint Lease looks like a good option to consider, especially for the budget conscious, but could turn out to be expensive if compulsory tax and fees are included while making monthly payments.
Sprint's 'Cut your Bill in Half' program
Along with Sprint Lease, the wireless carrier has also announced a new initiative termed 'Cut Your Bill in half' under which current Verizon and AT&T subscribers can have their billing costs cut to half by subscribing to a Sprint lease.
Also,under the 'Cut Your Bill in Half' scheme, Sprint say they will waive the activation fee for new customers (those migrating from rival carriers) and pay up to $350 per line to enable customers to terminate the contract with their current service provider to switch to Sprint.