Final Fantasy 15 trailer delves into gameplay mechanics, Square Enix details day one 'Crown update'
Final Fantasy 15 director Hajime Tabata warned fans to be careful of spoilers currently on the internet.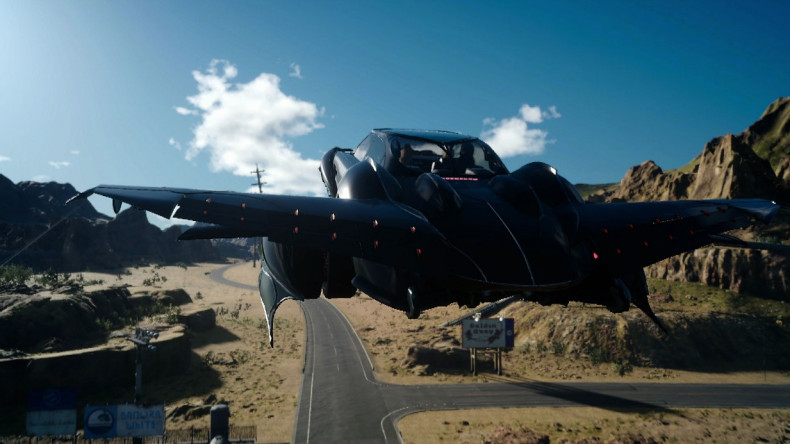 Square Enix has unveiled a trailer showcasing everything players need to know about its hotly anticipated open world RPG Final Fantasy 15, along with details about the game's free day one Crown update.
The extended version of the game's 101 trailer provides an in-depth overview of the game including its story, main characters, setting, gameplay mechanics and character advancement. It also gives fans a quick glimpse of the game's side quests, mini-games and navigation through the game.
The day one Crown update will bring new cutscenes from the Kingsglaive and the recently released Omen trailer to "make the story and timeline of events within the Final Fantasy 15 universe" easier for new players to follow.
It will also include support for players to share in-game pictures on social media, add more recipes for cooking, and a gallery for players to track their "culinary discoveries".
The update will add an ability tree to the Wait Mode feature and a "Beast Whistle" that players can use to summon monsters to battle.
In a statement, Square Enix said the update is the result of "some additional time for development since mastering the full game" that will include "a variety of updates, minor bug fixes and new features to greatly enhance the overall story and gameplay experience".
Final Fantasy 15 director Hajime Tabata has also responded to the early, unauthorised release of copies of the game ahead of its 29 November release in some countries, warning users to be careful of spoilers that are already rapidly making the rounds online.
"Unfortunately, there has been an unauthorised distribution of the boxed edition of Final Fantasy XV in select regions and we have noticed that gameplay footage from people playing these copies has appeared online," Tabata said. "Though this type of situation is brought on by various region specific circumstances and may not be something that is completely avoidable, we are very regretful of this situation.
"One of the major goals of Final Fantasy XV is for everyone to enjoy the story and to discover the surprises together through the simultaneous worldwide release. Due to these recent events, videos with unexpected spoilers could potentially be posted online, so we would like to warn everyone who has been waiting in anticipation for this game."
He added that the team was doing everything they could to prevent unauthorised footage of the upcoming game from popping up online. He also appealed to those who have already managed to get their hands on the game "to be respectful to those that are looking forward to the official release and to not spoil the surprises for everyone".
"A large and dedicated team have worked extremely hard to make this game and to create a Final Fantasy that everyone can enjoy," Tabata said. "It would be a huge regret for us if the excitement of the launch was spoiled for so many when we are so close to release."
Here are the patch notes for Final Fantasy 15's day one Crown update:
Improvements to the camera with new options to better assist and track the action in tight space and to improve visibility during battles
New event scenes and scenes from Kingsglaive: Final Fantasy XV and the "Omen" trailer have also been added to the game to make the story and timeline of events easier to follow for newcomers
The addition of an ability tree for the "Wait Mode" function which improves the strategic element of this feature
Players can obtain the "Beast Whistle" which can be used to call monsters to battle
A wider variety of recipes and fish with an addition of a gallery for completionist players who enjoy collecting items
Implementation of social media support, allowing the photos Prompto takes along your journey to be uploaded to Facebook and Twitter
Final Fantasy 15 is set to release on 29 November for PS4 and Xbox One.