Square Enix has a bumper selection of RPGs already due out in 2016. However, it turns out that the Japanese publisher has another treat for its fans in Cosmos Rings - an all new adventure game that is exclusive to the Apple Watch.
The watchOS game is being produced by Takehiro Ando of the Chaos Rings series and Yusuke Naora - the art director for Final Fantasy 7 and the upcoming Final Fantasy 15.
According to Siliconera, Cosmos Rings is controlled using the Apple Watch's Digital Crown in a mechanic called the "Time Upstream System."
Square Enix has reportedly noted that the Cosmos Rings experience is only possible on Apple's smartwatch as the game sends notification messages and counts your daily steps as part of its gameplay.
Cosmos Rings even hopes to grace your wrist with an epic tale of time and human emotions. The time theme is quite key to the game's story, with the "Interval of Time" and "Goddess of Time" mentioned in a short blurb (and no, I doubt that's the same unseen 'Goddess of Time' deity from the Legend of Zelda series).
Little else is known about the ambitious project at present, although an accompanying screenshot gives us a glimpse at the game's Rez-esque art-style and a character wielding a massive sword - a common sight in Japanese RPGs.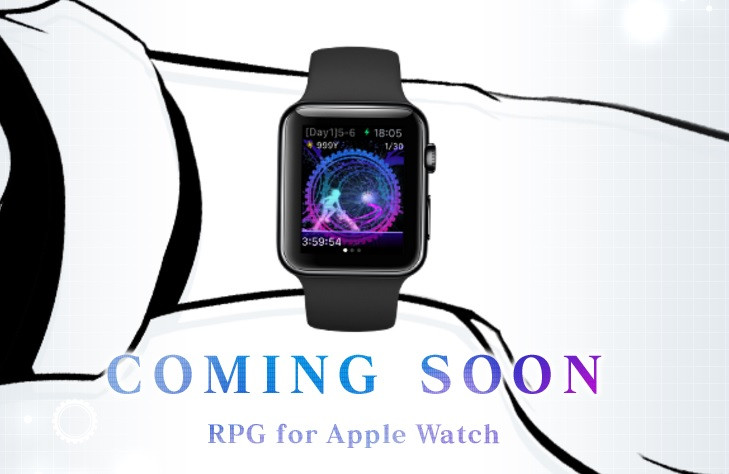 If nothing else, the concept of a story-led adventure on the Apple Watch is a far cry from the usual sessions of Pong and Solitaire that are currently found on premium wrist-wear. While adventure games like Runeblade already exist for the Apple Watch, seeing Square Enix adopt the platform is an interesting move for the device and the Tokyo-based publisher.
Cosmos Rings is reportedly set for a Summer 2016 worldwide release and will be available from the Apple App Store and Watch App Store.