SSE Profit Leap Will Trigger 'Groans of Despair' Among Hard-Pressed Energy Consumers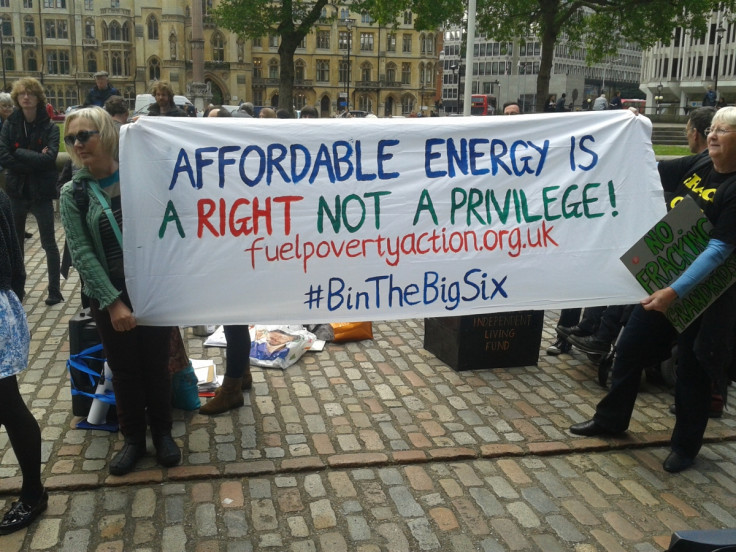 British energy giant SSE reported a sharp fall in profit in its retail arm amid higher gas prices and lower demand for energy because of a mild winter.
Its retail business saw a 28.6% annual drop in operating profit to £292m ($493m, €360m) for the year to 31 March, 2014.
But SSE's group profit as a whole, including its wholesale and networks arms, rose by 9.6% over the same period to £1.55bn – a figure campaigners say will cause "groans of despair" from consumers.
The firm, one of the 'Big Six' energy suppliers in the UK, has been under intense scrutiny for its household gas and electricity bills because of concerns over the cost of living in the country.
It had hiked household bills by 8.2% in November 2013 saying it was "sorry" for doing so, but that it had no choice because of its own rising costs.
After the government announced a package that would remove certain green taxes from energy firms, which are usually passed on to the consumer, SSE said it would freeze its prices until 2016.
"SSE is listening to and helping customers with the longest ever household energy price freeze in the Great Britain market," said Lord Smith of Kelvin, chairman of SSE.
"We have well-defined plans for net investment of around £5.5bn over the next four years in maintaining, upgrading and building the electricity assets customers depend on.
"And we are committed to giving investors a fair return through an annual dividend that at least keeps pace with inflation."
Clare Welton of consumer campaign group Fuel Poverty Action said SSE's "astronomical" group profit "will be met with groans of despair by their customers struggling with high bills, freezing homes, energy debt and unwanted prepayment meters".
"SSE may have apologised for hiking their bills by 8.2% in the autumn of 2013, but it's an empty apology when they then subsequently report such huge profits," Welton said.
"It's time to acknowledge that the Big Six will always put their lust for profit first and that until we have a not-for-profit, renewable energy system owned by the public and by communities the likes of SSE will continue to make a killing."
Ed Miliband, leader of the Labour party, said if he is elected in the 2015 general election he will force energy firms to freeze household bills for nearly two years.
© Copyright IBTimes 2023. All rights reserved.