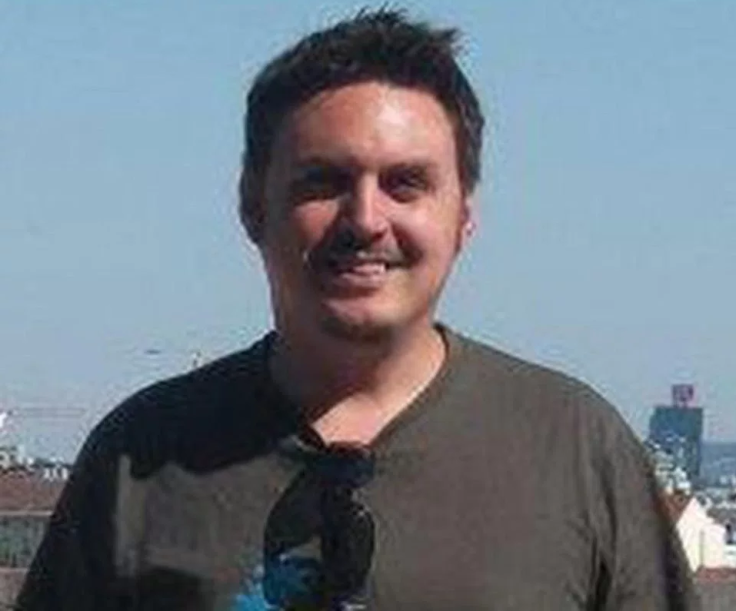 A British man was found dead in a Hungarian brothel with his trousers round his ankles, an inquest heard today (01 February). Paul Bush died on a stag weekend in August 2014. He is survived by his fiancee.
UK police have said "foul play cannot be ruled out" after CCTV footage showed Bush, 36, entering a building believed to be a brothel with a prostitute wearing a white dress. She was later seen leaving the building with a man and another woman but not Bush.
His body was found six hours later at the bottom of a stairwell within the building. His fellow stags only realised he was missing when he didn't arrive for breakfast. Bush, from Weymouth, Dorset, had helped to organise the lads' weekend in Hungary for groom Steve Palmer.
"The policeman said they saw Paul on CCTV with a girl in a white dress, he went into a building with her and she was a whore. She came out, he didn't. We were all completely shocked and devastated," friend Henry Hardwicke told The Sun.
Bush was allegedly found with no mobile phone or wallet, wearing no shoes or socks and with his trousers down. He had suffered multiple injuries to his ribs, skull and back consistent with having fallen from a height.
At the time of his death Bush was living with his fiancee Tracy Hodder and her two children. Ms Hodder and Bush's mother, Cherry, have both criticised the Hungarian ruling that Bush's death was an accident.
Dorset police also told the inquest they were frustrated with the lack of cooperation from their Hungarian counterparts. DC Peter Gray said: "There are unanswered questions about the police investigation – have any persons from the CCTV been identified, located and interviewed, have any forensic samples been submitted to identify further lines of enquiry?"
Coroner Mr Sheriff Payne said: "We now know from CCTV he was seen approaching a building with a woman dressed in white. She previously entered with another man sometime earlier, the implication is that she's a prostitute.
"He was found with his trousers around his ankles, his shoes and socks separate from his body – quite why that happened we don't know.
"I am not satisfied that it's an accident because of the lack of information. The [Hungarian] police say the woman was spoken to but she has not been able to provide any useful information.
"The [Hungarian] police are unwilling to provide any further and fuller information into the circumstances and I am unhappy to record a verdict of accidental death."