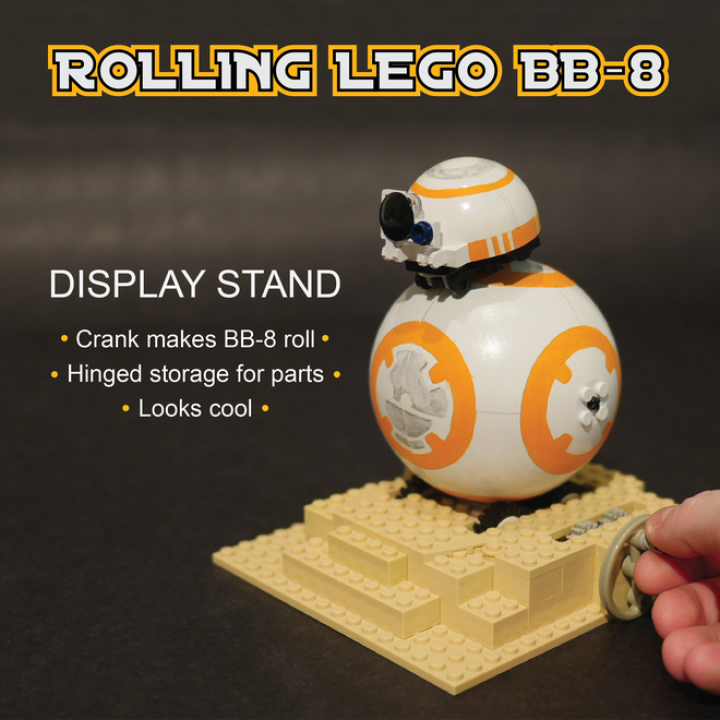 There is now a tiny BB-8 model made entirely out of Lego parts and it has been designed to imitate the movements of its big-screen counterpart. The tiny toy can actually roll on a single axis.
The rolling Lego BB-8 has been featured in the popular Lego fan invention website – Lego Ideas. Star Wars fans Mark Smiley and James Garrett have successfully built a miniature version of the beloved character using only Lego parts, in the hopes of the tiny toy becoming the next big Star Wars: The Force Awakens franchise's collectible, the Gizmodo reported.
The creators of this unique toy said in a statement made on the fan creation site: "This unique BB-8 was designed with the primary goal of being able to move with his head staying up on top. This Rolling BB-8 is super fun to fidget with, roll about, and satisfies a midpoint between static model and full on electric RC. It would make a great addition to any Lego or Star Wars Fan's collection!"
This Lego BB-8 is not dissimilar to Spin Master's almost life-sized electric BB-8 model, in that it also has been designed to move similar to its big-screen counterpart. However, the difference in size between the two toys is undeniable and given that Spin Master's model is electronically enabled, users can control it with a remote controller and even voice commands.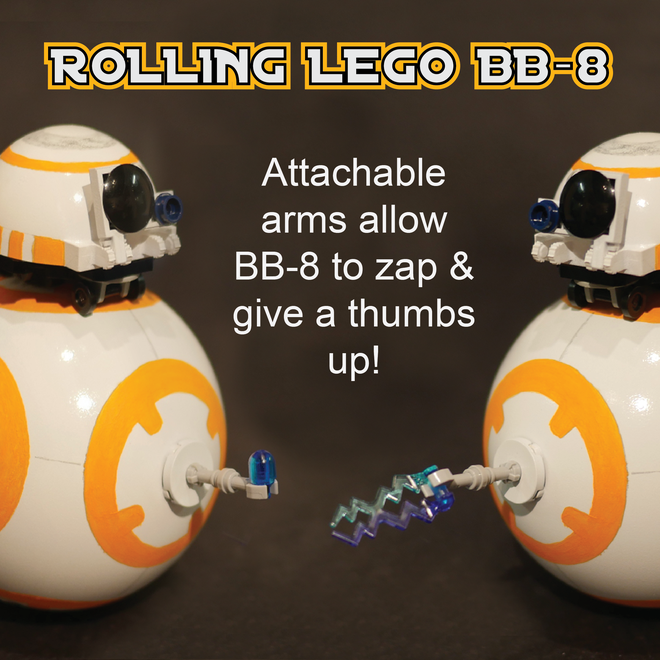 What makes Smiley and Garrett's BB-8 unique is that it can roll on a single axis. The Lego drone also comes equipped with attachable arms for his thumbs-up torch and electric zapper abilities. A total of 180 Lego parts have been used to develop the BB-8 that can be rolled across the floor. Since it is not powered by an internal electric motor, the designers have incorporated a manual hand lever, which can be used to power the single axis wheel to make the BB-8 move.
Smiley and Garrett are now hoping to garner support for their project for it to be picked up by Lego. Once 10,000 fans have expressed support, Lego will consider turning the prototype into an actual toy set.