Blizzard has announced that a remastered version of the very first StarCraft and its Brood War expansion is in the works and will be released this summer, supporting 4K visuals and online play between it and the original version.
The seminal strategy title's core gameplay will remain the same but there are new features, including better quality audio, new single player story content between missions and the ability to zoom in an out of the battlefield.
Blizzard president Mike Morhaime made the announcement at this weekend's (24-26 March) I
A short trailer was released (embedded below) showing comparison shots between the 1998 game and 2017 title. It shows that the HD overhaul is updating the original designs rather than offering a complete refresh.
StarCraft: Remastered will also support the Blizzard App - the company's client formerly known as Battle.net - meaning the Remaster will have its full matchmaking suite and that it'll be easy to launch alongside other Blizzard games like Overwatch.
Matchmaking will take into account a player's skill and the alien race they prefer to play as.
The original game will be made free at the end of the month, once its 1.18 update is introduced. The update will facilitate the cross-save and online play between the original version of the game and the Remaster.
No release date or pricing information has been released. The game will be coming to PC of course, but it's unclear if there will be any console versions.
In 1998 Blizzard released the very first StarCraft game, a sci-fi real-time-strategy game that revolutionised the genre and proved an instant hit, particularly in South Korea where it took the nation by storm.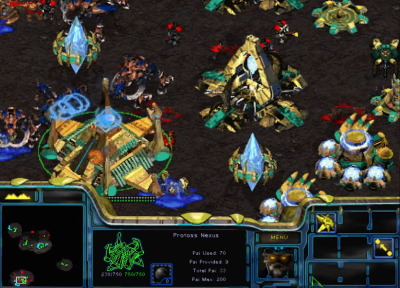 For all the latest video game news follow us on Twitter @IBTGamesUK.